Artistic Motorcycle Made from Recycled Materials [PHOTO]
A worker checks the finishing on a motorcycle made from recycled materials of spare parts from cars and bicycles at a workshop owned by Roongrojna Sangwongprisarn in Bangkok July 27, 2011. Roongrojna, 54, creates his artworks from recycled spare parts from used cars, motorcycles as well as bicycles. With four shops in Bangkok named "Ko Art Shop", Roongrojna also exports his artworks to clients all over the world.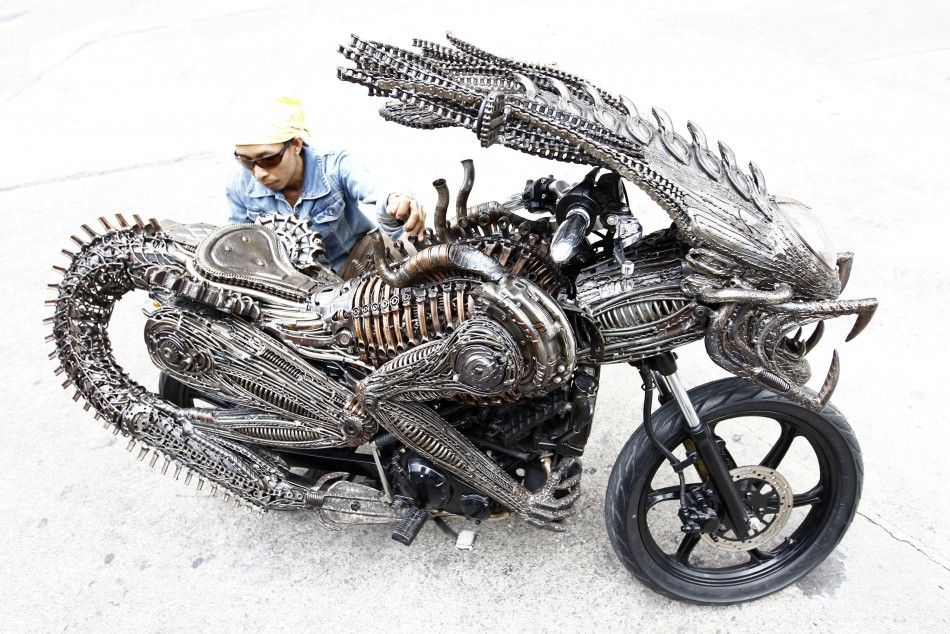 © Copyright IBTimes 2023. All rights reserved.