Ashley Madison Hack Update: All The High Profile, Celebrity Names Attached To The Private Information Leak From The Cheating Website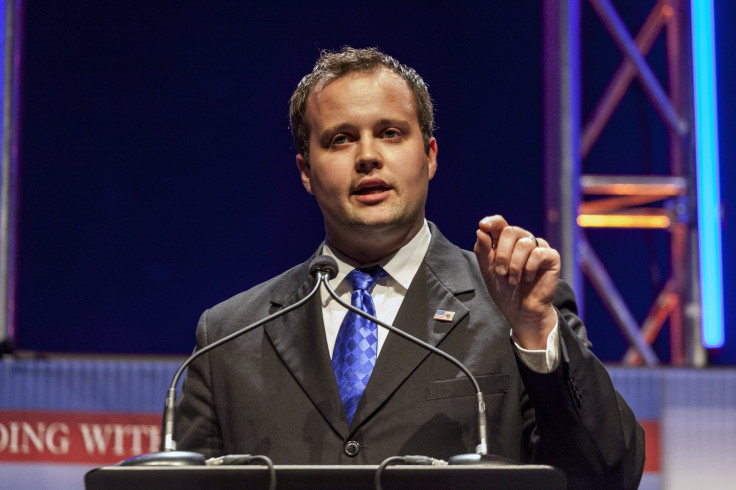 In the wake of the very publicized data hack of the website Ashley Madison, many cheating spouses are finding themselves in hot water at home. However, the data dump didn't just out a cavalcade of private affairs, it revealed infidelity on the part of many celebrities as well.
For those that are unfamiliar with Ashley Madison, it is a website dedicated to facilitating affairs between consenting adults. It's slogan is "Life is short, have an affair," and allows a safe place for users to discretely search for a partner to help him or her cheat on their husband or wife.
As previously reported, users of this site realized all too late that their information wasn't as confidential as they thought after a hacker group calling itself "The Impact Team" posted snippets of account information for some 40 million users. Among them were some well-known people in the public eye who have been forced to come forward and address their infidelity. Below is a list of some of the more high-profile people names that have been leaked in the Ashley Madison hack:
Josh Duggar
Perhaps the most high-profile name to come out of the leak thus far has been former "19 Kids and Counting" star Josh Duggar. The 27-year-old faced a colossal scandal earlier this year when it was revealed that he was involved in some sexual misconduct as a teenager that involved inappropriately touching two of his sisters. Now, the Duggar son had to make a statement once again confessing to spending $986.76 for two Ashley Madison subscriptions from February 2013 to May 2015.
"I have been the biggest hypocrite ever. While espousing faith and family values, I have secretly over the last several years been viewing pornography on the internet and this became a secret addiction and I became unfaithful to my wife," he wrote in a statement after his accounts surfaced in the hack. "I am so ashamed of the double life that I have been living and am grieved for the hurt, pain and disgrace my sin has caused my wife and family, and most of all Jesus and all those who profess faith in Him."
Sam Rader
Rader is a Christian YouTube celebrity who is the co-star of a channel he shares with his wife about their journey to raise their two children in Texas. "Sam and Nia" got some widespread attention most recently after he made a video in which he found out his wife was pregnant before she did and broke the news to her. Unfortunately, the video is somewhat marred now by the fact that, soon after, the couple had to release another video explaining that they suffered a miscarriage.
The bad news for the couple didn't stop there as Rader had to release yet another video in which he confessed to having an Ashley Madison account years ago, prior to beginning his YouTube channel.
"This is an issue that is in our past. This was before I got onto YouTube," Sam said in the vide. "I brought this to my church at the time … this was brought to my wife's attention, she has forgiven me for this mistake that I've made in opening the account. I've sought forgiveness from God, and he's forgiven me. So I've been completely cleansed of this sin."
He went on to say that, although he had the account, he never actually had an affair with anyone.
Jeff Ashton
Florida State Attorney Jeff Ashton gained prominence when he acted as the prosecutor on the infamous Casey Anthony murder trial. He's back in the news again now that his name was also dug up in the leaked information from Ashley Madison. According to WFTV Orlando, the attorney confessed to the account during a press conference just after hackers released the data.
"I hope the public will judge me on my 35 years of service, and not a bad mistake," he said. Like many who have come forward regarding their ownership of a paid Ashley Madison account, Ashton made it clear that his account never moved past the point of "curiosity." In other words, he never physically cheated.
Because he broke no laws, he is refusing to step down from his position.
Jason Doré
According to a recent report from the Associated Press, several politicians and government employees were swept up in the Ashley Madison hack. It spread so far that apparently the law enforcement is beginning to investigate if there was any misconduct on the part of public employees. Among those in the political eye in hot water following the hacks is Louisiana GOP official Jason Doré.
According to People, Doré says that he only made the account, which cost him $175.98, in order to research his opposition.
"As the state's leading opposition research firm, our law office routinely searches public records, online databases and websites of all types to provide clients with comprehensive reports," he told reporters. In all fairness, he did admit that his excuse was a little flimsy confessing that opening the account ended up being a waste of both time and money.
Josh Taekman
Taekman is best known as the husband of "Real Housewives of New York" star Kristen Taekman. According to E! Online, an Ashley Madison account was made on behalf of the star's husband, which led many fans to speculate that the issue would be the final straw in their already tumultuous marriage. However, Josh released a statement to the press soon after his name was uncovered explaining that Kristen is staying with him.
"I signed up for the site foolishly and ignorantly with a group of friends and I deeply apologize for any embarrassment of pain I have brought to my wife and family," he said. "We both look forward to moving past this and getting on with our lives."
© Copyright IBTimes 2023. All rights reserved.