Ashley Madison Lawsuit: Toronto Woman, Doriana Silva, Sues Dating Site After Allegedly Injuring Wrist Creating Fake Profiles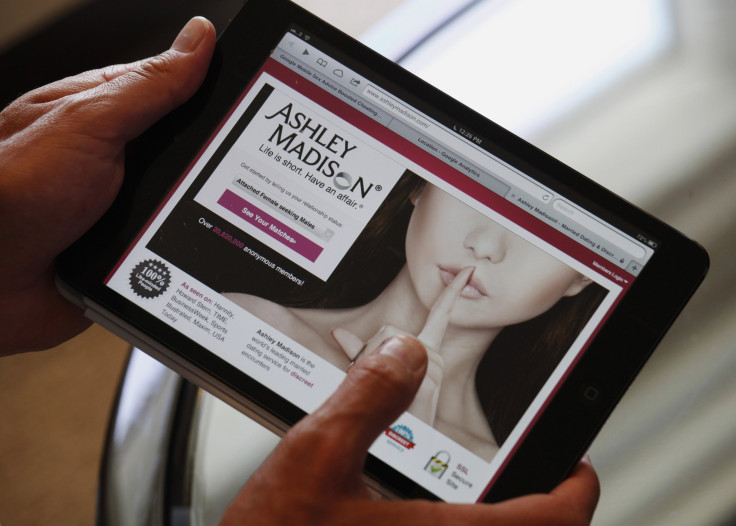 Ashley Madison -- the online "dating" service for married people looking to have an affair -- is the target of a new lawsuit by a woman who claims she suffered a wrist injury while creating fake profiles for the website.
According to Business Insider, Doriana Silva of Toronto said she was hired to write Portuguese profiles for the Brazilian version of Ashley Madison. She was allegedly paid $34,000 plus benefits to create 1,000 "fake female profiles" in three weeks, in order to inflate the number of female users willing to cheat on their husbands.
"The purpose of these profiles is to entice paying heterosexual male members to join and spend money on the website," the suit says, according to CityNews Toronto. "They do not belong to any genuine members of Ashley Madison -- or any real human beings at all."
According to a copy of the lawsuit obtained by CityNews Toronto, Silva -- who claims nobody at the company said there was anything "unlawful or improper" about creating fake profiles -- "remains seriously disabled in many if not all aspects of her life" after Ashley Madison refused to give her workers' compensation for her wrist injury.
In a statement to Business Insider, Ashley Madison -- which claims that Silva's demands escalated from $120,000 to $20 million -- said: "Ms. Silva's allegations are without merit, and we consider this to be a frivolous claim brought by an opportunistic plaintiff. Ms. Silva did indeed work with us for 90 days +1, after being placed via co-defendant the Career Foundation (www.careerfoundation.com), and then let us know that she could not continue, due to discomfort in her wrist, the day after her probationary period was complete."
According to CityNews Toronto, Silva's lawyer Paul Dollak says his client is seeking a share of the money earned through the allegedly fake profiles she created.
Business Insider says it received a series of photos from Ashley Madison, which allegedly depict Silva engaging in physical activities like riding on a jet ski after her employment ended.
"Throughout this lawsuit, Ms. Silva has continued to lead an active life and has shown no side effects from her so- called injury, as evidenced by her photo postings, depicting multiple vacations around the world, on social media sites," Ashley Madison said. "In fact, in several postings Ms. Silva can be seen clearly enjoying herself on a jet ski – an unlikely activity for someone who has allegedly suffered serious injury."
© Copyright IBTimes 2023. All rights reserved.