Ashton Kutcher's Diet Leads To Pancreas Health Scare After Adopting Steve Jobs' Fruitarian Diet for 'jOBS' Film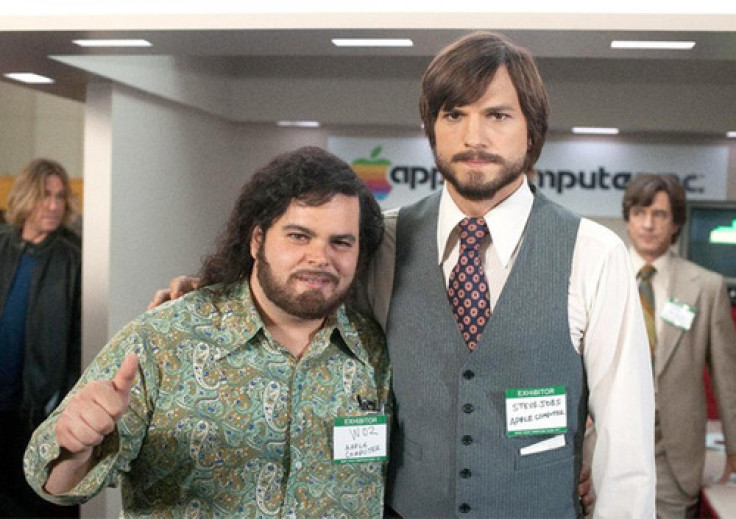 Ashton Kutcher apparently embodied the late Steve Jobs so well that it sent him to the hospital.
The actor, who plays Jobs in "jOBS," the upcoming biopic of his life revealed that adopting the computer genius' fruitarian diet landed him in the hospital for several days with pancreas problems.
Kutcher spoke to USA Today on Friday at the Sundance Film Festival, where "jOBS" premiered, and detailed that he followed the same strict diet of fruits, nuts, and seeds as Jobs.
"First of all, the fruitarian diet can lead to like severe issues," he told USA Today, after the film's screening.
"I went to the hospital like two days before we started shooting the movie. I was like doubled over in pain," he continued.
"My pancreas levels were completely out of whack," Kutcher added. "It was really terrifying ... considering everything."
Jobs died Oct. 5 2011 of pancreatic cancer.
Kutcher also reveals that he spent a considerable amount of time studying video footage of Jobs in order to capture his personality and demeanor down to his hunched walk.
When the first images of Kutcher as a young Steve Jobs were released, many were astonished at the spitting similarity between the two.
Kutcher admits that he actually does have some things in common with the computer mogul.
"We both have a ravenous interest in the tech space," he told USA Today.
"He's a guy that failed and got back on the horse. I think we can all sort of relate to that in some place in our life where we are moving forward with something and we fall down. You have to have the guts to get back up and go again. I think I share that as well."
The film follows Jobs' life from the inception of Apple that he and co-founder started in a garage in Palo Alto, Calif., to the launch of the iconic iPod in 2011.
Directed by Joshua Michael Stern, the movie also stars Josh Gad as Apple co-founder Steve Wozniak. According to USA Today, Kutcher and Gad received a standing ovation following the screening of the film.
"jOBS" is the first of two biopics in the works about the Apple co-founder's life. Oscar winning writer, Aaron Sorkin is developing a film based on Walter Isaacson's bestselling official Steve Jobs biography.
Sorkin is known for the screenplay of "The Social Network," which follows the live of Mark Zuckerberg as he developed the social network, Facebook.
© Copyright IBTimes 2023. All rights reserved.