Asia Argento Speaks Out About Not Receiving Golden Globes, Time's Up Invites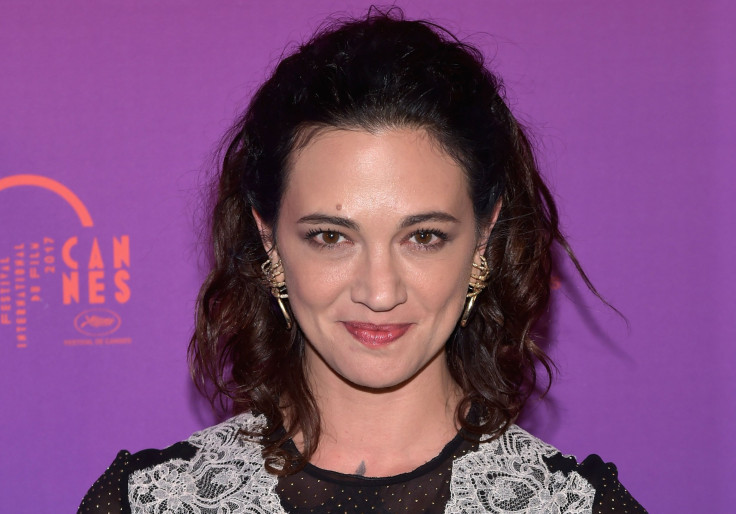 The 2018 Golden Globes on Sunday night were not just about movies and TV shows being honored, but about the Time's Up movement and what it stood for, which was a call for the end of sexual harassment and assault in the workplace. That's why some were confused as to the reason behind a few instrumental voices not being present at the event.
"Just a question... did anyone think to actually ask @rosemcgowan @AsiaArgento @albinokid or @terrycrews to present/host/attend the #GoldenGlobes or are we all just thinking a change in clothing color makes it all better," Twitter user Kristin Stahlman asked. "Their voices should have been HEARD not seen tonight."
While Rose McGowan, Anthony Rapp and Terry Crews haven't responded to the tweet to share why they weren't at the awards show, Asia Argento spoke out about why she wasn't there.
"I can only speak for myself but not only I wasn't invited to the #GoldenGlobes: nobody asked my opinion about #TIMESUP or to sign the letter," she tweeted. "I support @TIMESUPNOW even though I was excluded from it. Guess I am not POWERFUL or HOLLYWOOD enough. Proud to work behind the scenes."
Argento's played a large role in the Me Too movement, first with her October 2017 interview with The New Yorker, in which she accused Harvey Weinstein of raping her at a 1997 party, and continuously with her consistent social support.
"I've been damaged," she told The New Yorker for her October interview. "Just talking to you about it, my whole body is shaking. I know the damage is there, and will continue to be there."
Despite her commitment to the cause, the Italian actress revealed on Twitter that she wasn't invited to the Golden Globes and was not asked about joining the Time's Up movement when it was first created. She has an idea about the first one, but not the latter.
"It would have been too much of a downer... an embarrassment," she tweeted on Monday about why she thinks she wasn't invited. "Victims aren't glamorous enough."
Despite all of the aforementioned people not attending the 2018 Golden Globes, they still followed along with the happenings of the event online and shared their thoughts.
© Copyright IBTimes 2023. All rights reserved.