Astro C40 TR Is A New Modular Pro Controller For the PlayStation 4
Astro, a company known for making gaming headphones, has announced its very first gamepad. Called the Astro C40 RT, the new pro controller works with the PlayStation 4 and the PC, and it comes with a ton of customization options.
The Astro C40 TR controller is officially licensed by Sony and it comes with all of the same bells and whistles that gamers can already find on the regular DualShock 4 controller. However, the C40 TR comes with a modular design that allows gamers to completely change the button layout on the controller and even reprogram functions of the buttons.
At its default configuration, the Astro C40 TR comes with the same button and thumb stick layout as the regular DualShock 4. Gamers who prefer an asymmetrical stick setup like on the Xbox Wireless Controller can easily switch the layout if they want. This type of customization sets the C40 TR apart from other pro controllers that feature fixed analog stick setups.
Like the Xbox One Elite wireless controller, the Astro C40 TR also features a pair of extra buttons on the back. These buttons are remappable and there are also switches to provide gamers with hair-triggers, according to The Verge. The analog sticks are also swappable with longer sticks, which should provide some players with more precise aiming.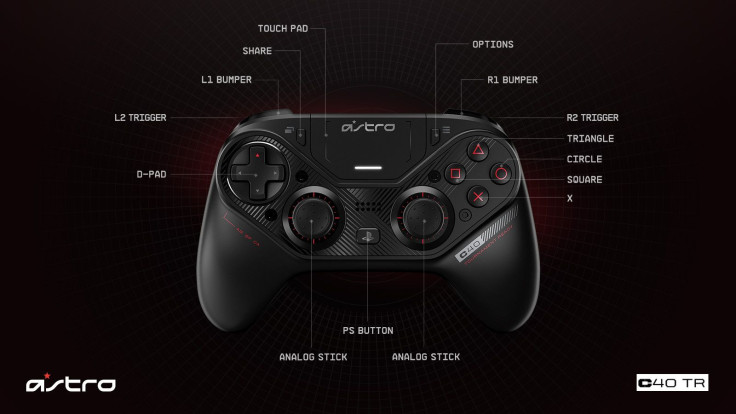 Like the regular DualShock 4 controller, the Astro C40 TR comes with a touchpad, the PS Button and a built-in speaker. It also has a 3.5mm headphone jack, allowing users to plug in wired headsets. The C40 TR can be used wirelessly through Bluetooth or with a wired connection through its USB port. The controller features a switch on the back that lets players turn on wired or wireless gaming. Astro claims that the C40 TR comes with a battery life of up to 12 hours.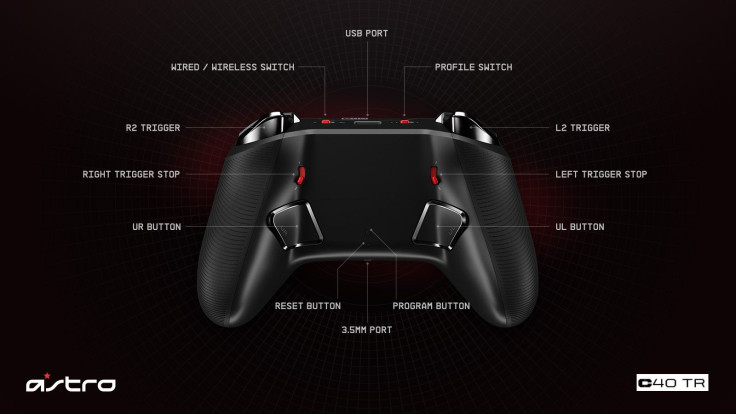 "Our products have dramatically changed the esports landscape – improving team and player performance along the way," Astro Gaming vice president of marketing Aron Drayer said. "Our new ASTRO C40 TR Controller is the next natural evolution of our continued commitment to esports, pro gaming and gamers in general. After more than two years of development while incorporating feedback from pro gamers, we're excited to finally get the C40 TR into the hands of customers. The C40 TR will be a literal game changer."
The Astro C40 TR is now available to pre-order from Astro's website for $199.99 and it is scheduled to start shipping in "early 2019."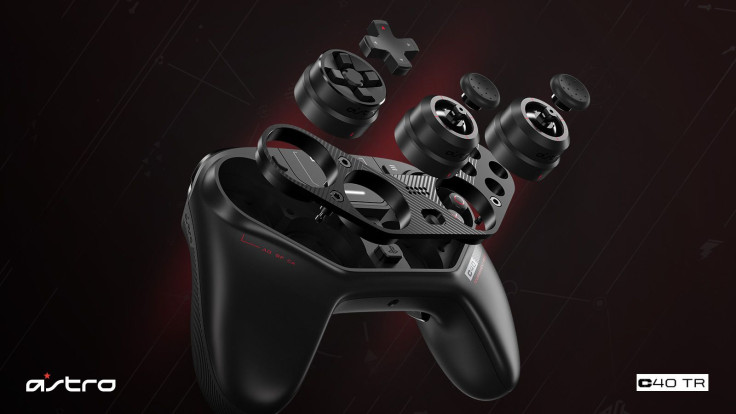 © Copyright IBTimes 2023. All rights reserved.