'Atlanta' Star Brian Tyree Henry Reveals Award Show Nerves, Hints At Paper Boi Singing
"Atlanta" star Brian Tyree Henry has yet to get used to awards show red carpets. The actor, who plays rapper/drug dealer Paper Boi on FX's hit show, accepted a Peabody Award on May 20 in New York, and he told International Business Times that he's still shocked that the comedy keeps winning awards.
Henry told IBT he was a "nervous wreck" on the red carpet at the Peabodys, but this isn't the first time the FX comedy — about a Princeton drop out trying to get his life together — has been honored. The show has scooped up Golden Globes, SAG Awards and more. Henry revealed that he doesn't really want to get used to this kind of attention, though. The Yale alum talked about his excitement, what he thinks people love about the "Atlanta," how Paper Boi's music might evolve and more.
IBT: I saw your guest spot on "This Is Us," and you have a beautiful voice. Do you think Paper Boi is ever going to sing?
Brian Tyree Henry: You know what, I think so! Because if you notice the way that rap is going right now, all of them are singing. Everyone is doing some kind of hook, some kind of crooning. Like, hip-hop and rap and R&B have mixed in this weird way, so as long as it's auto-tuned, I think we're good. You know what I'm saying?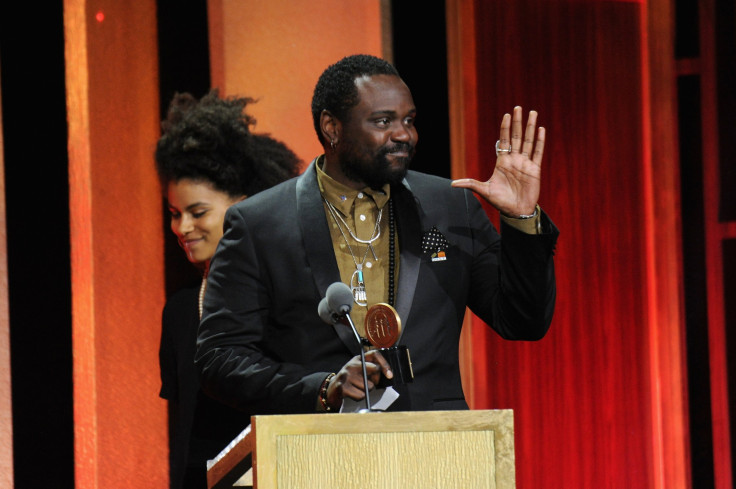 IBT: Why do you think people connect with "Atlanta"?
Henry: I think they connect with "Atlanta" because it's about just regular people in the city who are just trying to make things out of their lives. Sometimes getting up is hard these days. Really trying to find the people who really ride for you and are down for you, that's hard. And I think what's so great about our show is we get to have fun together. I mean, I've never experienced anything like this where I get to show up to my crew, and we're just having so much fun on camera and off camera.
And Donald [Glover, creator and star] is just a genius. The stories he wants to tell, he's so unafraid, he's so experimental, he's so raw and he just picked a motley crew that was willing to go up and just do it. You know what I mean? So I think that people are excited by that, and I think that people want to see that. It's a good feeling to know that there's something fresh out there that people are really feeling and we're going to keep bringing it.
READ: "Atlanta" Star Zazie Beetz Wants To Be In Donald Glover's "Deadpool" TV Show
IBT: Do you know what's coming up next for your character in Season 2?
Henry: Not a clue and I love it. I love that I don't know. I love that I have no idea what the hell Alfred's going to get into but trust he's going to get into some [trouble]. You can tell, so we'll see.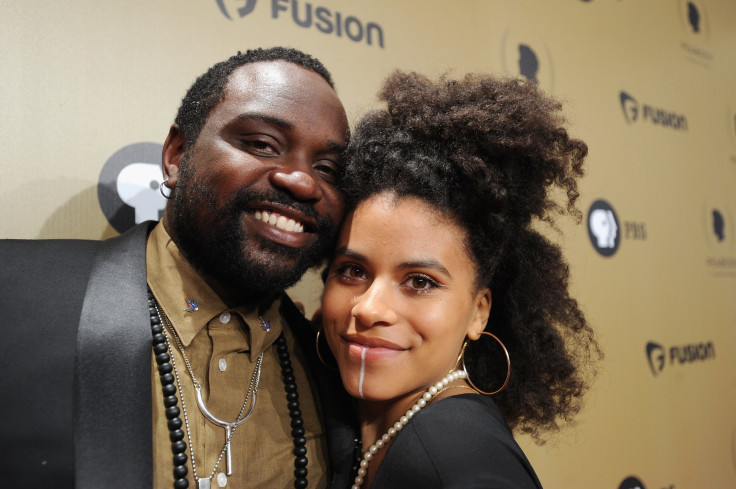 IBT: You have a long hiatus between seasons. What's coming up next for you?
Henry: I just filmed a romantic comedy called "Irreplaceable You," and I'm working on this movie now called "Detroit City," and there's a few other projects on the burner that are going to really surprise people when they see me up there doing this thing. But there's a few things. We're all staying busy. We're all staying really busy, but Lord, I cannot wait to get back to Atlanta with them.
[Editor's Note: After this interview, Henry was announced as a cast member in "Hotel Artemis," an action thriller starring Jodie Foster and Sterling K. Brown.]
IBT: What's your reaction been to all the awards that the show is winning?
Henry: You see this sweat? That's it because I just never, ever imagined this. I never imagined it, and I'm incredibly grateful for it, but it's still just like a shock. Every time you get in front of the lights and the cameras and you think, "Okay, well, we've done this before, but we have to do it again? Oh we're doing it again? We're doing it again?"
It's so gratifying, but I don't think I'll ever get used to it. I hope I won't. Because it'll keep me working and doing what I do and keep me fresh, you know?
You can watch Brian Tyree Henry accept a Peabody Award for "Atlanta" when the ceremony airs Friday at 9 p.m. EDT on PBS and Fusion.
© Copyright IBTimes 2022. All rights reserved.
FOLLOW MORE IBT NEWS ON THE BELOW CHANNELS