August 2013 US Auto Sales: Japanese Automakers Help Push Monthly Sales To A Pre-Recession Level; GM Raises Annual Sales Forecast; Honda (HMC) Jumps 27%; Toyota (TM) Outsells Ford (F)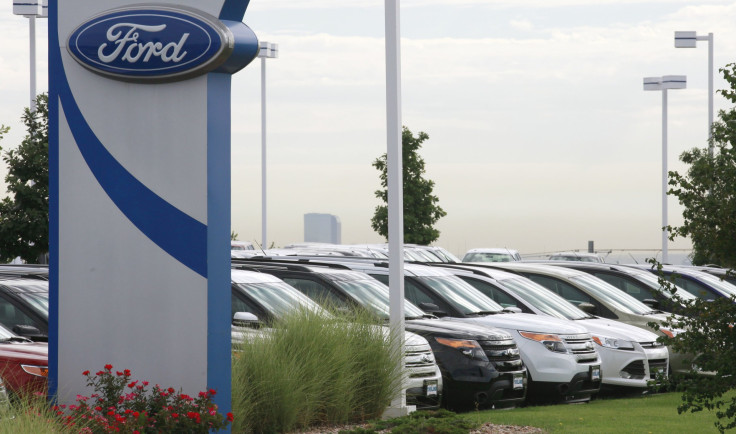 U.S. auto sales volume in August pushed past analyst estimates by about 30,000 vehicles, coming in just shy of 1.5 million units sales, as American buyers were lured by attractive interest rates and a wide selection of attractive models.
The robust late-summer consumer frenzy pushed the seasonally adjusted annualized rate (SAAR) over 16 million for the first time in 2007, showing that the industry is well on its way to recovering the volumes lost before the auto industry crisis of 2008. August's performance will help push annual vehicle sales toward the higher end of 2013 estimates.
General Motors Co. (NYSE:GM) increased its annual total U.S. auto sales forecast to 15.6 million. Last year Americans bought 14.5 million vehicles; in 2007 that figure was 16.1 million.
"One thing that surprised me was how resilient demand was out there despite what happened to the financial markets in August, because typically there's a very high correlation between the Dow Jones Industrial Average and the stock market in general. This month, none of that matters. Car sales just plowed through."
The Dow Jones shed more than 4 percent in August over concerns about weak earnings and how the Fed will wind down its massive bond-repurchasing program. But car buyers shrugged and were attracted by low interest rates and enticing auto company incentives. The Labor Day weekend helped in the final days of the month. The biggest Japanese automakers -- Toyota, Honda and Nissan -- all saw year-over-year sales jump more than 20 percent while the Detroit 3 saw growth between 12 percent and 15 percent. The six top automakers sold nearly 1.2 million cars in the U.S. last month. Hyundai/Kia, Volkswagen and Subaru made up the bulk of the rest of the sales.
Click here for the Detroit 3 summary.
Japanese Automakers Rally
The three largest Japanese automakers said Wednesday they sold 518,467 vehicles in the U.S. in August, with American Honda Motor Co., Inc., reporting the largest percentage rise year-over-year and Toyota outselling Ford Motor Co. (NYSE:F) by about 10,000 units. Nissan North America Inc. joined General Motors Co. (NYSE:GM) in announcing price cuts that lured enough buyers to boost sales more than 22 percent.
Honda posted a record August, with a 26.7 percent rise in sales compared to the same month last year, to 166,432 units, led by robust demand for its compact, full-sized sedan, and crossover.
"Honda's sales growth continues to be driven, primary, by a trifecta of compelling product in three key segments," said Karl Brauer, senior analyst at automotive pricing and information provider Kelley Blue Book. "The revamped Civic, all-new Accord and enduring CR-V remain top sellers even as more competitive models enter these segments."
The CR-V crossover broke its all-time monthly sales record for a second time this year -- the last time was in March -- while sales of the Civic compact had its best August since 2009. Honda's strong performance comes two months before it rolls out the 2014 Accord Hybrid.
Toyota, which has been running a dead heat against Ford on Ford's home turf, delivered 231,537 vehicles to customers in the U.S. last month, a 22.8 percent increase.
"August capped a great summer for new vehicle sales, and it was Toyota's best month in more than five years," Bill Fay, Toyota division group vice president and general manager, said in a statement.
Sales were helped by discounts on the Camry, which helped push unit sales of the popular model up nearly 22 percent to 44,713 units.
Nissan sold 120,498 units last month with the Altima sedan, Nissan's top seller, breaking its record for August with 30,976 deliveries. Sentra sales rose 18.7 percent to 12,605 despite relatively low inventory numbers, which can lead to sales losses. Rogue crossover sales leaped 37 percent to 17,273.
"General Motors and Nissan showed this month that announcing price cuts drive sales: GM re-priced the Chevrolet Volt in August and sales soared to its highest levels ever. Nissan cut prices some months ago on seven models including its core ones," said Edmunds.com senior analyst Michelle Krebs.
© Copyright IBTimes 2023. All rights reserved.
FOLLOW MORE IBT NEWS ON THE BELOW CHANNELS