Aunt Found Guilty Of Killing Nephew After Secret Love Affair Receives Minimum Sentence
A woman in Southern Texas found guilty of the 2016 killing of her nephew, who she admittedly had an affair with, received a minimum prison sentence for the crime on Thursday.
Andira Abdelaziz, 37, testified in front of a jury last week that she had fatally stabbed 25-year-old Mohammed Abdelaziz on Aug. 9, 2016. She claimed her actions were in self-defense after he allegedly banged on her windows and attacked her after he entered her Northwest Bexar County home in San Antonio.
She faced up to life in prison for the crime but jurors determined that the woman had killed in "sudden passion" and lowered the possible prison sentence to a minimum of two years.
"She was trying to survive," defense attorney Liza Rodriguez told the jury, according to the San Antonio Express-News. "The state didn't contest that she was a victim of domestic violence. Usually, the woman is the one who is dead…If you believe she acted in fear for her life, find that she did this is sudden passion."
According to the woman's attorney, her nephew had verbally and physically abused her over the course of three years while they were romantically involved. The two were related by way of marriage.
"[He was] calling her the most vile names that I think any person could call another person, describing what he's going to do to her," defense attorney Mike McCrum told the jury, according to mySanAntonio.
The defense argued that the woman's actions were out of fear that news of the relationship would eventually come to light and that her family would be disappointed. The nephew allegedly sent his aunt threatening text messages before she stabbed him.
"He sent nasty, threatening texts, suggesting he was going to reveal the romantic relationship to family," Prosecutor Clayton Haden said, according to mySanAntonio. "The defendant gave a statement. Not once in that statement does she mention that the victim touched her that day."
Police arrived at the home following a report regarding a possible disturbance. But officers left the house after the woman insisted nothing had happened. Andira then allegedly stabbed her nephew in the back with a kitchen knife, KSAT reported.
After the verdict, Mohammed Abdelaziz's father, Aziz, said his family would never reconcile after the loss of his son.
"I have lost my son," he told Express-News. "Nothing will bring him back. I cannot say what should be done with Andira. Andira is a human being and me and my family don't wish harm on anyone. We leave it with God."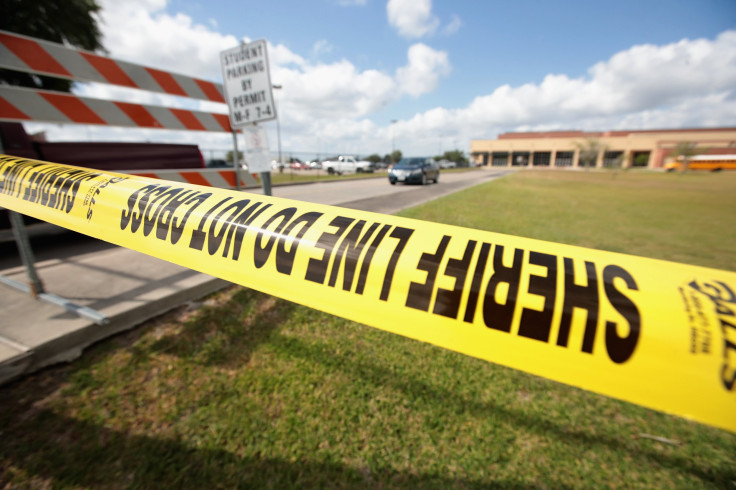 © Copyright IBTimes 2023. All rights reserved.