AuRico Gold's 3Q Profit Surges 76%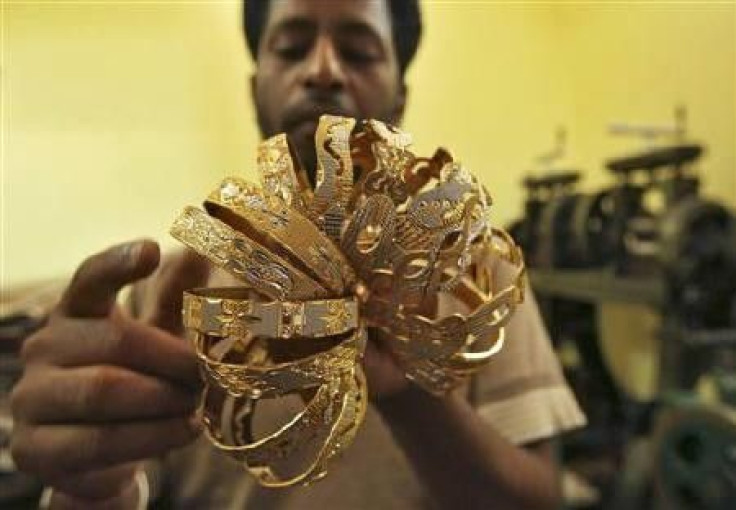 AuRico Gold Inc., a large Canadian gold miner, said Thursday third-quarter profit surged 76 percent on increased metals' prices and higher output, particularly from three Mexican mines.
Net income jumped to $52.79 million, or 30 cents per share, from $12.45 million, or nine cents per share, in the third quarter of last year.
Excluding non-recurring gains and losses, AuRico's net income was $62.61 million, or 36 cents per share, compared with $9.17 million, or seven cents per share, in last year's third quarter.
Revenue surged 102 percent to $112.1 million, said the Halifax, Canada-based company.
AuRico produced 45,686 ounces of gold in the recent quarter compared with 27,018 ounces in the 2010 third quarter. The company also produced 1.37 million ounces of silver in the July-to-September period, up from 1.19 million ounces in the year-earlier period.
AuRico cited increased production from three Mexican mines, El Chanate, Ocampo and El Cubo.
The company's average realized gold price rose to $1,704 per ounce from $1,230 per ounce, and its average realized silver price per ounce rose to $38.15 from $19.19.
During the third quarter AuRico raised its 2011 gold production guidance from a range of 167,000 ounces to 189,000 ounces to a range of 175,000 ounces to 195,000 ounces. Silver output guidance was hiked from a range of 4.84 million ounces to 5.56 million ounces to a range of 4.95 million ounces to 5.5 million ounces.
The company's lowered its estimated 2011 total cash costs per gold equivalent ounce from a range of $455 to $485 to a range of $445 to $475.
Shares fell 10 cents to $10.32 in midday trading on the New York Stock Exchange.
© Copyright IBTimes 2023. All rights reserved.