Australia Scraps Carbon Tax, Faces Severe Backlash From Environmentalists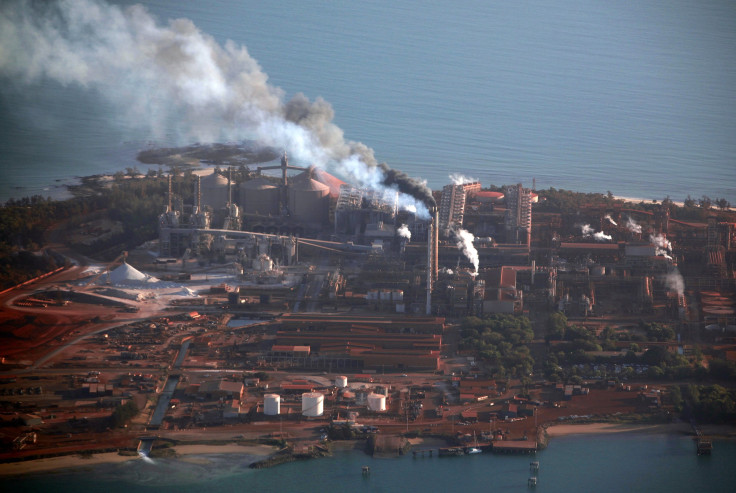 Australia, which has the notorious distinction of being the developed world's worst polluter per head of population, voted to repeal a carbon tax on the country's 300 biggest polluters.
The Australian senate on Thursday passed the carbon tax repeal bill by a margin of seven votes, scrapping the law introduced in July 2012 by the previous government, according to reports. The tax, which has created a deep divide between Australian politicians ever since, was described by Prime Minister Tony Abbott as a "massive burden on Australian businesses."
Senators from the Labor Party, which had initiated the tax when it was in power and voted against its repeal, decried the move as a backward-looking measure and said that it would make Australia "the laughing stock to the rest of the world." Senators from the Australian Greens party too voted against the bill while mining baron Clive Palmer's United Party voted in favor of the repeal.
Abbott, who had made the removal of the tax a key election issue, however, said that his government was only honoring its election commitments.
"This is great news for Australian families and for our nation's small businesses...scrapping the carbon tax will save the average Australian household $550 a year," he said, adding that his government was planning to replace the tax with a $2.5 billion taxpayer-funded plan, under which industries will be paid to reduce carbon emissions and use clean energy.
Opposition leader Bill Shorten said that Abbott had "embarrassed Australians" and that "history will judge Tony Abbott harshly for refusing to believe that action is needed on climate change."
"Tony Abbott has shown time and again that he is an environmental vandal with no thought for the future," he added.
According to a report published in 2013 by the Global Carbon Project, which studied data from climate research in 10 countries, Australia emitted nearly 400 million tons of carbon dioxide in 2012, making it the sixteenth-largest carbon dioxide emitter in the world, and the largest in the developed world.
The Climate Institute of Australia also criticized the scrapping of the tax and said that the move left Australia without a credible policy to tackle climate change.
"Today's repeal of laws that price and limit carbon pollution is an historic act of irresponsibility and recklessness," said John Connor, CEO of The Climate Institute, in a statement released Thursday.
© Copyright IBTimes 2023. All rights reserved.
FOLLOW MORE IBT NEWS ON THE BELOW CHANNELS