Authors Dish On Prince Philip's Close Friendship With Penny Brabourne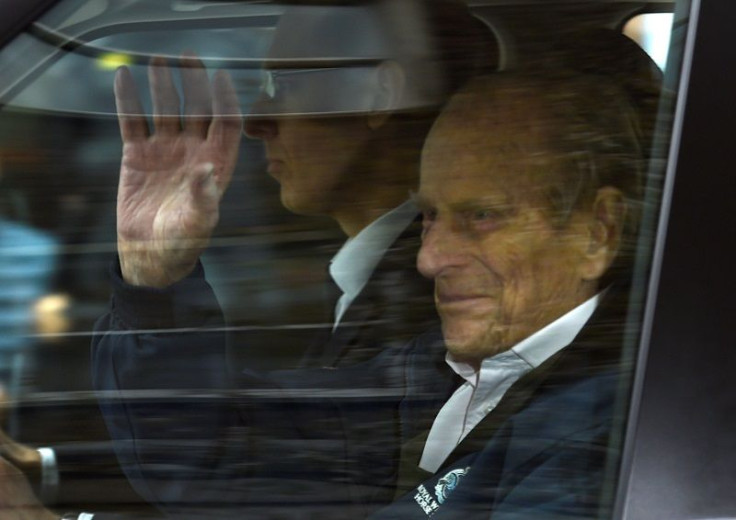 Prince Philip's rumored infidelity is making headlines again after Express columnist and diarist Adam Helliker shared his conversation with author Lady Colin Campbell.
In Lady Campbell's new book, "The Queen's Marriage," which will be released in July, the author examined Prince Philip's relationship with Penny Brabourne (now Countess Mountbatten), as well as the Queen.
Lady Campbell's investigates the freindship with Brabourne, his carriage driving companion. Countess Mountbatten, 65, had also been a regular guest at weekend house parties held at Queen Elizabeth II's Sandringham estate.
When Helliker asked Lady Campbell to share some insights about her book, the author refused to do so due to a publication embargo. But she guaranteed that all information within the pages of her work is accurate.
"I have many close friends who know what has gone on and I'm examining all the rumors in a responsible manner. It will be accurate. I do not set out to be sensational," she said (via Express).
The 96-year-old Prince Philip's other initmate friendships with a slew of women are also included in "The Queen's Marriage." Some of the aristocrats mentioned are the Duchess of Abercorn, who already denied the speculation, and the Countess of Westmorland as well as English actresses Merle Oberon, Anna Massey, and Katie Boyle.
Ingrid Seward, a royal biographer, said that there is indeed a possibility that Prince Philip was unfaithful to the Queen years ago.
Speaking to Radio Times, Seward said, "He couldn't even look at another woman without the press saying that he was probably having an affair. There is absolutely no proof that he was unfaithful. But I imagine he might have been."
Earlier this year, Prince Philip's infidelity was also examined in the hit Netflix TV series "The Crown." Sammy Bedell Smith, a renowned author, told NBC News that there was no truth to the prince's affairs as depicted on the series.
"This innuendo that he was running off and having assignations with showgirls is flatly false," he said.
Camilla Tominey, a journalist for Express, seconded Smith's statement.
"The Queen and the Duke of Edinburgh have been married for 70 years – an amazing milestone for any couple but particularly one who has lived through the trials and tribulations of royal life with the world looking on," she said.
© Copyright IBTimes 2023. All rights reserved.