Auto Racer Lewis Hamilton Hangs Out In Cannes With Kardashian-Jenner Clan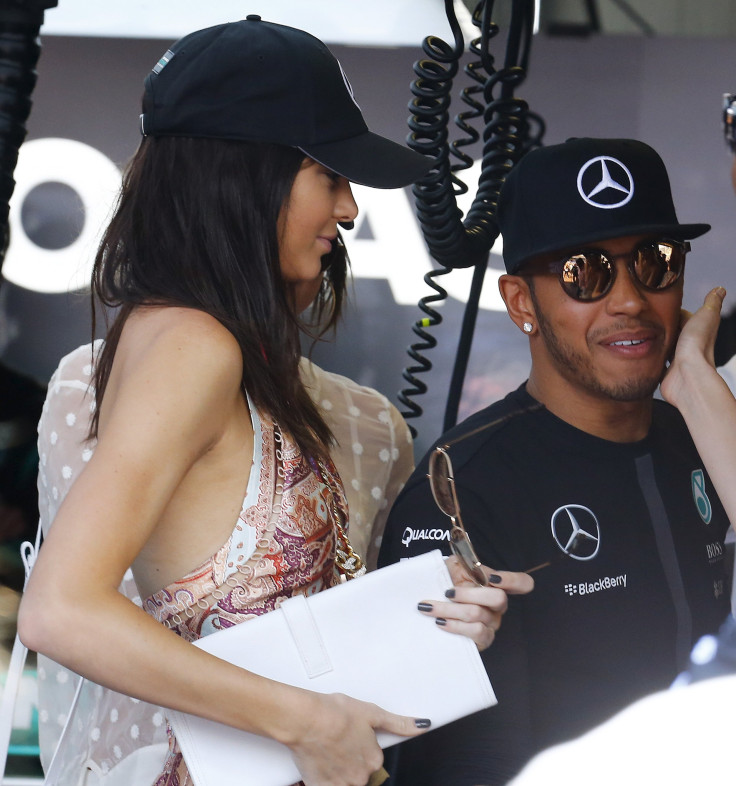 British Formula One driver Lewis Hamilton is keeping up with the Kardashians. He has been spotted hanging out with Kim Kardashian West and other members of her family in Cannes, France. The reality stars arrived in France on Tuesday for the Cannes Lions Festival.
Kim shared a photo on Instagram that shows what appears to be a small dinner party. The group includes Kim's mom Kris Jenner with boyfriend Corey Gamble. Kim's stepsister Kylie Jenner was also there, along with her rumored boyfriend Tyga. "Keeping Up With the Kardashians" executive producer Ryan Seacrest was also part of the group.
While some of Kim's companions were expected, one guest was a new addition to the "clique." Sitting at one end of the photo was Hamilton, the reigning Formula One world champion. The British racer currently drives for the Mercedes-Benz team and is leading the 2015 championship standings. He had just come off a race in Austria on Sunday and should be heading back home for the British Grand Prix, which takes place July 6.
With over a week before his next race, Hamilton appears to have taken a side trip to southern France. He was linked to Kim's younger stepsister, Kendall Jenner, after the pair hung out along with other models during the Monaco Grand Prix last month. It is unclear why Hamilton made the trip to Cannes, but Kendall did not join her other family members in Europe. She is in California, where she's been spending time with her stepsister Khloe.
Meanwhile, Kim, Kris and Kylie are in France to attend the Lions Festival. Us Weekly reports that Kim was a guest speaker at the Palais du Festivals on Wednesday night.
© Copyright IBTimes 2023. All rights reserved.