'Avengers: Age Of Ultron' Cast Member Jeremy Renner Confirmed As Hawkeye In 'Captain America: Civil War'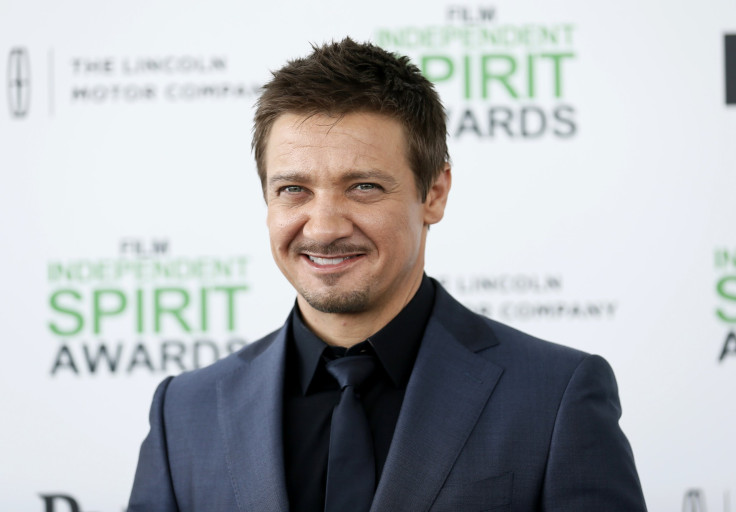 Good news for fans of Jeremy Renner and Clint Barton. It turns out rumors that Hawkeye will meet his end in "Avengers: Age of Ultron" were greatly exaggerated as reports now confirm that the actor will reprise his role in Marvel's next big crossover, "Captain America: Civil War."
Renner had teased in the past that he fully expected to be a part of the third Captain America movie. Now, The Hollywood Reporter has off-handedly dropped the bomb that he will be among the heroes fighting in Marvel's "Civil War" in 2016.
The news comes on the heels of Renner's involvement in the upcoming science fiction movie "Story of Your Life" where he will be co-starring with Amy Adams. The site revealed that Renner's shooting schedule this year will have him on the set of "Captain America: Civil War" in the spring and then immediately segue to the new project in mid-June. Just like that, Marvel fans can now expect Hawkeye to join the already hero-packed cast.
So far, others signed on to join Chris Evans (Captain America) are Anthony Mackie (Falcon), Frank Grillo (Crossbones), Scarlett Johansson (Black Widow), Sebastian Stan (Bucky Barnes) and Chadwick Boseman (Black Panther), alongside a new character to be played by Daniel Bruhl, according to ScreenRant. In addition, after striking a deal with Sony, everyone fully expects Marvel to introduce its new Spider-Man in the 2016 film. With all of the heroes stacking together, SuperHeroHype notes that Anthony Mackie once referred to the film as "Avengers 3.8"
While Hawkeye may not be on the same level as Iron Man and Captain America, the character has become a fan-favorite since his limited role in the first "Avengers" film. Part of this is due to the popularity of Matt Fraction's critically acclaimed comic book series and some of it is due to Renner's portrayal of the character in the film as well as the first "Thor" movie.
Despite having a limited role in the Marvel Cinematic Universe thus far, the only one of the Avengers to remain absent from all of Phase Two, many fans are likely excited that they'll be getting a double dose of the master marksman in 2015 and 2016. It's unclear at this time exactly how large of a role the character will play in the movie. But as long as he shoots at least one arrow, many will be pleased.
© Copyright IBTimes 2023. All rights reserved.
FOLLOW MORE IBT NEWS ON THE BELOW CHANNELS