'Avengers: Endgame' Star Emma Fuhrmann Reveals Paul Rudd's Advice To Her
She's just 17 years old, but actress Emma Fuhrmann has already starred in the highest-grossing movie of all time. She plays Cassie Lang in "Avengers: Endgame," and she dished to International Business Times about working with Paul Rudd, keeping the role a secret and her excitement about potentially becoming a superhero.
Fuhrmann went through the Marvel audition process with a fake scene and fake character name. It wasn't until she was cast that she learned she'd be playing an older version of Ant-Man's (Rudd) daughter. That was when she started doing some research.
"I Wikipedia'd Cassie Lang and I learned about the character herself from the comics and the films there. On top of that, I went back and watched every single Marvel film in order. I'm proud to say in order," she told IBT. "So that was pretty much my prep. I didn't get comics before set, but I did get them after. And I can say that I've read some comics myself."
In those comics, Cassie becomes a superhero herself, using the code names Stinger and Stature. Obviously, Fuhrmann wouldn't mind suiting up and becoming an Avenger one day. "I think it would be a complete dream come true to be a superhero," she added. "I just think having girls see more and more female superheroes nowadays is just so empowering, and I would love to be a part of that."
Of course, she isn't quite an Avenger yet. All of the actress' scenes were with Rudd and Evangeline Lilly's Hope Van Dyne/Wasp. Fuhrmann, who had to wear brown contacts for "Avengers: Endgame," revealed that she got some advice from her on-screen dad.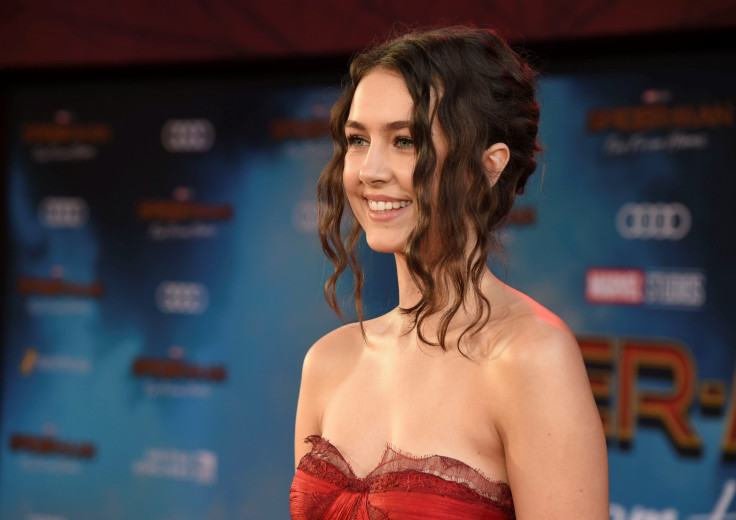 "He's just a great person to look up to. He told me just know your worth and stay true to who you are," she recalled. "We talked about social media and how he doesn't have any. He said he doesn't want to because he doesn't have time and he doesn't want to have to be faced with so much negativity."
Fuhrmann, however, is on Facebook, Instagram and Twitter, and she has a YouTube channel. She said that so far, the Marvel fans have been nothing but nice. "I'm lucky that the people on my social media who follow me are so kind and supporting, but there is a lot of negativity on social media. So we just talked about how to combat that, and especially in this industry too," she said.
The high school senior (who is also taking some college classes) is excited to have people paying attention. She hopes to use her newfound following to make a positive impact.
"Just being able to use my platform as a way to make a difference, and be a voice, and realizing that people are watching and paying attention to what I'm saying and what I'm doing now, and especially now, and to use that for good, that's probably been the coolest part," Fuhrmann said.
Being part of the highest-grossing movie of all time isn't too shabby either. Fuhrmann learned of the milestone while she was at San Diego Comic-Con in July, and she knows what an honor that is.
"I was just so ecstatic. I mean, unless I'm Zoe Saldana and I have number one and number two movies, I'll never be able to say that again, that I'm in the highest-grossing film of all time. So it's such an honor and such a cool thing to have on my resume at such a young age too," she said.
Catch Fuhrmann's performance as Cassie Lang in "Avengers: Endgame," available on DVD and Blu-ray on Aug. 13.
© Copyright IBTimes 2022. All rights reserved.
FOLLOW MORE IBT NEWS ON THE BELOW CHANNELS