'Avengers: Endgame' Stars Run Charity Contests To Attend Marvel Premiere
Every Marvel fan would love to go to the "Avengers: Endgame" premiere, and the stars of the film are using that enthusiasm for a good cause. They're running Omaze campaigns to raise money for charity, and a few lucky donors will get to attend the Marvel screening.
Chris Evans — Captain America himself is raising money for Christopher's Haven with this Omaze campaign. The Boston-based nonprofit, which is a favorite of Evans', helps house families whose children are getting cancer treatments in the area.
The winner and a guest will get flown out to the premiere location and stay in a 4-star hotel. They will join Evans on the red carpet, see the movie before it hits theaters and take home a replica of the Captain America shield signed by Evans.
Benedict Cumberbatch — The Doctor Strange actor is using this Omaze fundraise to help GEANCO, an organization focused on helping people in Nigeria with health and education. Cumberbatch has been working with the charity for several years and ran an Omaze fundraiser last year for "Infinity War."
This year, he is again offering the winner and a guest a flight to the premiere, a hotel stay, a walk down the red carpet—which will, of course, include selfies—and seats at the "Avengers: Endgame" premiere.
Mark Ruffalo — The Hulk actor is giving back to the Stella Adler Academy of Acting & Theatre with his Omaze campaign. Ruffalo attended acting classes there and hopes to help other up and coming performers training at the nonprofit.
The winner and their guest will be flown to the premiere, put up in a 4-star hotel and walk the red carpet before seeing "Avengers: Endgame" early. However, Ruffalo has possibly the most exciting prize that the winner will take home: a replica of Thor's hammer signed by not just himself but most of the "Avengers: Endgame" cast.
Danai Gurira — The "Black Panther" star is using an Omaze campaign to support a nonprofit she co-founded, Almasi Arts Alliance. The organization pairs African artists with American artists and institutions. The idea is not only to help artists in Gurira's native Zimbabwe get training but also help enrich American artists.
The winner of Gurira's campaign will get flown out to the premiere with a guest and put up in a nice hotel. They'll get to take selfies with the Okoye actress and see the movie before it's released in theaters.
Marvel is notoriously secret, so the premiere will likely be the first time many of the cast members see "Avengers: Endgame" as well.
Winners will be chosen in a drawing of the donors around April 18. Donation levels start at as little as $10 for 100 entries into one contest. All entries must be in before the deadline on April 7, 2019 at 11:59pm PDT, and winners must be at least 16 years old.
As for those who don't win, they'll have to wait until April 26 to see "Avengers: Endgame" in theaters.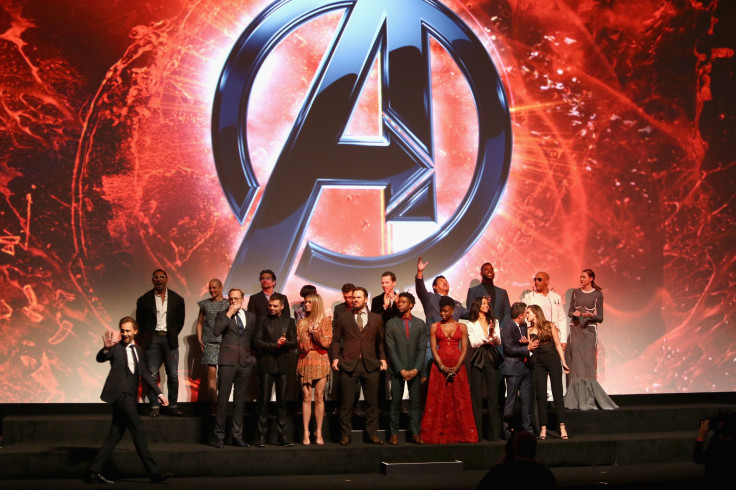 © Copyright IBTimes 2023. All rights reserved.