'Avengers' Star Tom Hiddleston Reveals The Advice He Gave Benedict Cumberbatch For 'Doctor Strange'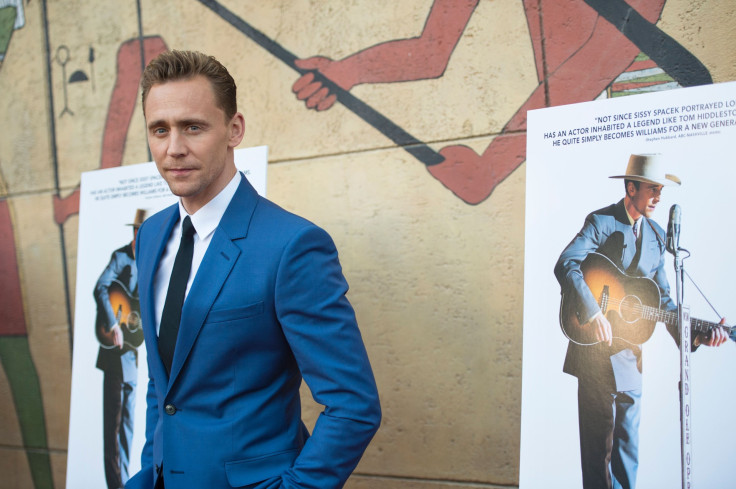 The Marvel Cinematic Universe (MCU) just keeps getting bigger, but luckily the new faces in the superhero movies can turn to friends for advice. Tom Hiddleston, who plays Loki in the "Thor" films and "The Avengers," revealed that Benedict Cumberbatch reached out to him after he won the lead role in "Doctor Strange."
"Yeah, he did," Hiddleston told the happysadconfused podcast after being asked if the "Sherlock" actor asked for tips. "Of course, it has its own challenges, which are mostly — it's the sustained stamina of imagination because you're constantly having to generate responses to things that aren't physically there in environments which will be enhanced by visual effects. The job is to continue to kind of make it real so the audience will believe it when they see it. But I think he's having fun."
Listen to Hiddleston talk about Cumberbatch around the 46-minute mark:
Hiddleston, who is currently co-starring with Elizabeth Olsen in "I Saw the Light," didn't immediately offer his fellow British actor any advice, though. When the news of Cumberbatch's casting was announced, Hiddleston claimed his friend didn't need any pointers. "I'm very happy about it and I gave him no tips. He needs no advice from me," he told Metro in October. "I don't know much about 'Doctor Strange,' but I'm sure he'll be excellent."
Hiddleston and Cumberbatch worked together in the 2011 film "War Horse" and have obviously kept in touch. However, it was another actor who gave Hiddleston advice right after he was cast as Loki. The Brit recently revealed that Anthony Hopkins, who played Hannibal Lecter in "Silence of the Lambs," offered him some insight on playing a villain.
"He said: 'It's interesting because my experience is that people want their lives to be filled with love, and laughter, and friendship, and family. They want to have nice lives. They want to have happy lives. But when they go to the theater they want someone who's brave enough to lead them into the darkness,'" Hiddleston recalled to Bustle. "'They want someone who can express the darkness they feel in their own lives and in their own hearts, but they don't want it at their front door. That's what they want from art. That's what they want from actors.' I just thought it was the most powerful thing. It's a very strong memory."
Cumberbatch's "Doctor Strange" is set to hit theaters on Nov. 4, 2016. "Thor: Ragnarok," which is likely to include an appearance from Hiddleston, will be released Nov. 3, 2017.
© Copyright IBTimes 2022. All rights reserved.
FOLLOW MORE IBT NEWS ON THE BELOW CHANNELS