Avis Buys Zipcar To Compete Better Against Hertz And Enterprise: Has Car Sharing Finally Come Of Age?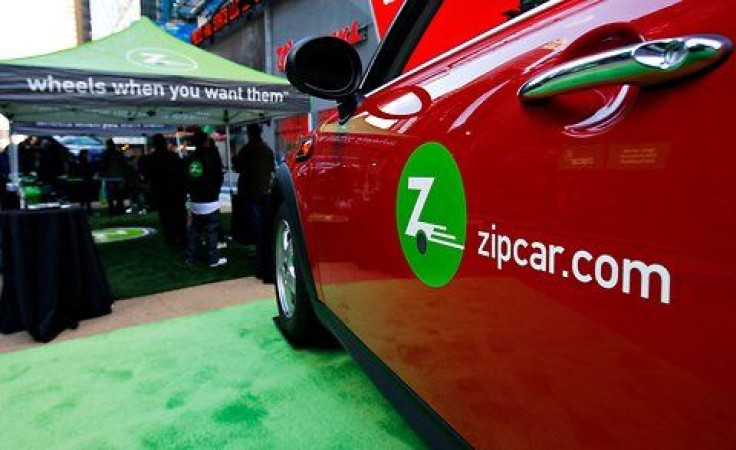 When membership-based, car-sharing provider Zipcar Inc. (NASDAQ:ZIP) was founded more than 10 years ago, it was hailed as an idea whose time should have come before then: It was that simple -- a means to offer an economical way for the urban carless to easily grab a vehicle at any time for a few hours without the time-consuming red tape and rigmarole of a typical car-rental experience.
Since 2000, Cambridge, Mass.-based Zipcar has seen phenomenal growth. The company now boasts 760,000 members. It has vehicles in more than 51 cities inside the U.S., as well as eight outlets outside the country: in Canada, Spain, and the U.K. And, at the end of last year, it had a fleet of about 9,000 vehicles, with models ranging from the subcompact Mini Cooper to the Ford Escape SUV.
But profits have eluded Zipcar. For one thing, numerous copycats have entered the company's orbit. They range from potentially big players such as the Hertz On Demand offering of the Hertz Corp. (NYSE:HTZ) to purveyors of the so-called peer-to-peer services such as City CarShare and RelayRides, which cut out the middleman entirely and let people rent cars directly to each other for, say, an hour or a day at time. Although they are much smaller than Zipcar -- with its roughly 75 percent market share in the car-sharing business -- these rivals have incrementally cut into Zipcar's growth.
Equally problematic is Zipcar's lack of vehicles when customers want them the most -- for example, on weekends in locations such as New York, Boston, and San Francisco. Getting access to a Zipcar when it is in highest demand is a bit of a crapshoot. Sometimes, the company's fleet cars sit idle for days on end, bringing in no money. Other times, there's untapped cash in the pockets of customers who can't reserve a car.
Consequently, Zipcar has struggled to make money. Last year, the company earned about 6 cents per share, according to analyst estimates, after losing 24 cents per share in 2011 and 2 cents per share in 2010. After going public at about $18 in April 2011, Zipcar's shares have traded below $10 for much of the past year.
That price was sufficiently tempting to entice Avis Budget Group Inc. (NASDAQ:CAR), which announced Wednesday that it will acquire Zipcar for about $500 million, or $12.25 a share, a 49 percent premium compared with Zipcar's Dec. 31 closing price. This was a very loud and encouraging merger for an industry that up to now has been mostly populated by new ventures and small in-house offshoots (such as Hertz On Demand).
For Avis, this deal represents a way to dive in at the top of the rent-by-the-hour car-sharing business at a relatively inexpensive price. The deal will be covered by debt and pay for itself within a year. And, with more than 300,000 vehicles nationwide, Avis should be able to make sure that Zipcar customers won't have to be turned away because cars aren't available. Such an improved economy of scale means that Zipcar will probably be able to cut its prices, which is critical for growth in the penny-conscious car-sharing arena. Meanwhile, Avis will enjoy access to a new base of customers seeking hourly or daily car rentals in cities and university towns.
Most analysts predict the combination of Avis and Zipcar will drive Zipcar into consistent profitability, adding as much as $70 million in annual earnings improvements and $20 million in yearly revenue growth for the tiny company.
"We see car sharing as highly complementary to traditional car rental, with rapid growth potential and a scalable opportunity," Avis CEO Ronald Nelson said. In a conference call with analysts, Nelson estimated that global car-sharing industry revenue could reach $10 billion within a decade or so, compared with less than $1 billion now. In contrast, the traditional car-rental market is expected to hit nearly $70 billion by 2017.
A recent study by the Transportation Sustainability Research Center at the University of California at Berkeley estimates that for-profit and not-for-profit car-sharing services currently operate in 27 countries, with nearly 1.78 million members -- about one-half of them in North America -- sharing more than 43,550 vehicles. Last year, Israel had the highest member-to-vehicle ratio with 72 registrants for each car, followed by the U.S. with 63 people per auto.
Robin Chase, Zipcar co-founder and former CEO, who has become a ubiquitous advocate for innovative transportation solutions, sees the Zipcar model mainly through the lens of its environmental benefits.
"Across the fleet, the average is that each car is shared by 40 to 60 people," Chase said. "This means that each shared car replaces 10 to 15 personal cars, and frees up 45 parking spaces in the city; each car requires three parking spaces: home, work, retail. Additionally, when people pay by the hour and by the day instead of using their own cars, they drive about 80 percent less, because they use a car only when they really need one and nothing else will do."
In 2011, Chase moved to Paris to launch a car-sharing venture called Buzzcar, which is a part of the newest wrinkle in Zipcar's sector: peer-to-peer vehicle sharing, in which people rent their cars directly to other individuals, mostly for short periods of time. Companies such as Buzzcar manage the matchmaking and oversee scheduling of pickups and returns. Unlike Zipcar, these peer-to-peer operations don't have vehicle fleets of their own; they merely facilitate putting a customer into a car when he or she needs it.
Generally, peer-to-peer auto rental for consumers is less expensive than Zipcar because these transactions have much less overhead. Zipcar charges a $25 registration fee for checking customer driving records to make sure they are clean and for mailing approved drivers keycards. Occasional users pay $60 a year, with the starting rate for the cheapest models at $9 an hour or $83 a day on weekends, or $13.75 an hour or $108 a day on weekdays. The price includes insurance and 180 miles of driving distance. An additional cost of 45 cents per mile is added for longer distances.
The pricing on peer-sharing models are set by the individual car owners -- some charge as little as $5 an hour. Pre-registration is required because the companies have to vet the drivers, but there are no membership fees in most cases. Typical of these companies, RelayRides, which does business across the U.S., charges 40 percent of the base transaction price. If a renter exceeds the mileage the car owner stipulates, the company charges 25 cents for every mile over that limit, and the car owner gets 100 percent of that. Car owners also receive one-half of any charges RelayRides levies on renters for parking violations, returning the car late, or leaving the car at a nondesignated location.
Jessica Owen-Smith, 38, who lives in New York's Manhattan, has been renting her 2007 Volkswagen Touareg since July through RelayRides. She charges $75 a day, and her take is $45. She makes about $200 from four to five users a month. They typically rent the car for the day during the week when she hardly ever uses it anyway.
Owen-Smith said she has had only one minor bit of damage on her car during this time. A customer broke a side mirror.
"RelayRides immediately charged him the [insurance] deductible and had him fix it," she said. "They really favor the car owner in this."
Insurance companies are divided on these new car-rental businesses. Although all of the sharing companies provide insurance on the vehicles, insurers are not too happy about the possible litigation that could arise. Indeed, the New York Times approached insurance companies last March asking them to comment on whether they would drop insurance coverage if they learned a car owner was outsourcing his vehicle. For the most part, insurers either wouldn't comment or said they would not renew policies or drop coverage in these cases.
This uncertainty led California, Oregon, and Washington to establish rules for car sharing, including prohibiting insurers from dropping coverage of vehicle owners who participate in these arrangements.
Susan Shaheen, the author of the transportation sustainability study at UC Berkeley, said the laws passed in these states were welcome because overall they established guidelines for what is a very nascent business.
"The regulation deals with a couple of things: how much money can you make on your vehicle, tax issues," Shaheen said. "It clarifies what happens when you put your vehicle into one of these fleets. When it's being operated by another party, you are not liable [under these laws]. A lot of the insurance folks have said the devil is the details. The current insurance models aren't very well adapted to peer-to-peer car sharing, but that can change."

Building a business around peer-to-peer car sharing might take off and become a bigger player in the future, or it might not, but the acquisition of Zipcar by Avis is a clear sign that the market for hourly car rental from company fleets has become an integral part of the sector in ways it wasn't just a decade ago.
It's not clear whether car sharing is merely a small subset of the much larger auto-rental business, something to attract younger drivers but never really likely to become mainstream or extremely profitable, or whether it has the potential to be a new model for the future of the rental-car industry. Either way, it's always a good sign for a startup sector when the big players finally take notice.
© Copyright IBTimes 2023. All rights reserved.