US Auto Sales: Ford Had Its Best December In Six Years
Size mattered; smaller sedans fueled most of the growth last month and for the year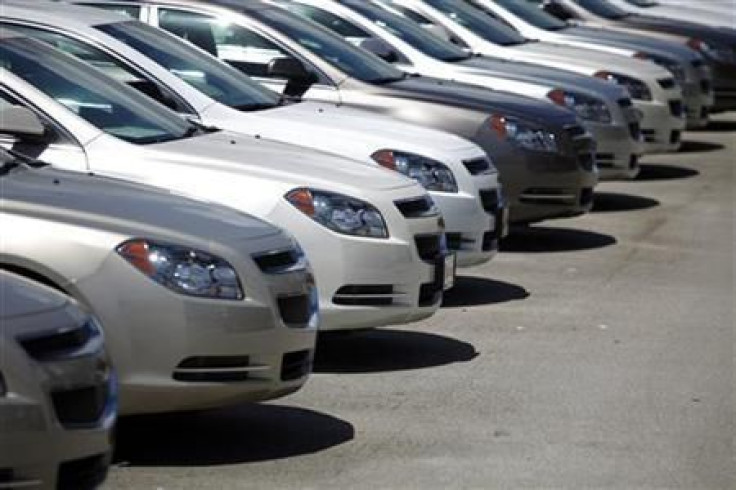 Ford Motor Company (NYSE:F) announced Thursday it sold 214,222 vehicles last month, 2 percent more units than the previous year, giving the company the best December the No. 2 U.S. carmaker has had since 2006.
December's sales performance was bolstered by the 26 percent year-to-year rise in Ford passenger vehicle sales, but they were weighed down by declines in truck and utility vehicle sales.

But for the year, the Dearborn, Mich.-based auto giant saw positive growth across the board, selling 2.17 million vehicles in 2012. For the year, Ford saw 29 percent growth in its smaller passenger cars. The company said its Focus sedan, arguably the world's best-selling sedan, sold 40 percent more units in the U.S. last year compared with the previous year.

"Ford finished 2012 strong, with retail sales showing improved strength as more customers returned to dealer showrooms," Ken Czubay, Ford vice president for U.S. marketing, sales and service, said in a written statement.
Sales of the F-Series truck, Ford's most popular model and the best-selling pickup in the country, were up less than one percent last month, while the overall truck category, which includes the Ranger, the E-Series and the Transit, saw sales decline 7 percent. Utility vehicles declined by 3.4 percent.

The 26 percent year-to-year rise in the sale of passenger vehicles was buoyed by 58 percent growth in sales of the Focus sedan and a 53 percent rise for the Fiesta subcompact.
Big losers last month included the Fusion mid-size sedan, which saw an 11 percent sales decline last month, and the Ford Escape SUV, whose sales shrank 21 percent.

Ford shares were trading up Thursday 28 cents, or 2.12 percent, to $13.48.
© Copyright IBTimes 2023. All rights reserved.