Azealia Banks Dodges Arrest Warrant Over Misdemeanor Assault Charges After Court Appearance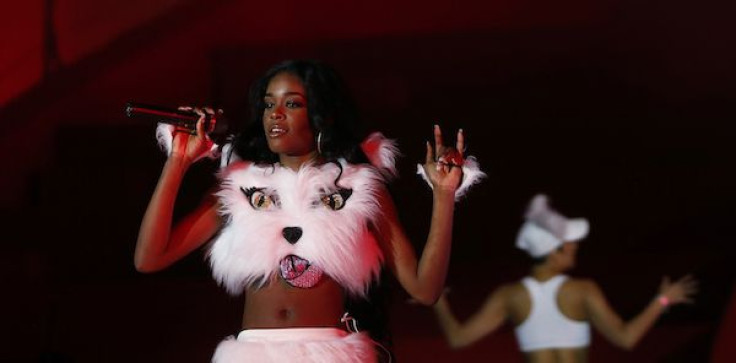 Azealia Banks could have ended up in jail this week if she didn't show up in court this Tuesday. The "212" hitmaker missed her scheduled court appearance on Monday due to her engagements in Paris, France for Fashion Week, so a New York judge issued an arrest warrant for the controversial rapper.
Banks' entertainment attorney John Vafa explained in a statement to Pitchfork that because the artist showed up in court on Tuesday, the judge set aside the court order to arrest her. "The court retracted the warrant. Azealia appeared immediately after she returned to New York," Vafa noted in the statement.
The warrant of arrest was issued hours after Banks missed Monday's hearing for her misdemeanor assault and attempted assault charges. These were filed against her following a 2015 incident implicating her as the attacker of a New York nightclub female security guard, according to Billboard.
"She was in France for Fashion week due to meetings and other social gatherings and was not able to arrange her flight in time to appear today," Vafa clarified in an earlier statement. The lawyer said Banks went to France thinking that her schedule to appear in court was on Wednesday, March 8.
For the trouble she caused the court, Banks promised that she will apologize in person for missing the hearing. Vafa further explained that when the "Ice Princess" found out that she missed it, she attempted to send a New York attorney or a close family member on her behalf.
Banks, who seems to be minimizing her social media presence lately, turned heads last Friday when she appeared at Moncler and Greg Lauren's fall 2017 "Collide" party, as first reported by Footwear News.
Banks is notorious for engaging in social media feuds with her fellow artists. Just recently, she got dragged into the Nicki Minaj-Remy Ma beef when fans thought that Minaj was actually targeting her and not Remy Ma in Queen Barbz's "Make Love" verse.
Back in January, Banks also made headlines when she got into a messy Twitter feud with "Diamonds" songstress Rihanna. The tension between the two simmered down eventually when RiRi moved on with her working engagements.
© Copyright IBTimes 2023. All rights reserved.