'Bachelor' 2017 Spoilers: What Will Happen In Episode 11? Season 21 Finalist Vanessa Teases Wedding Dress Search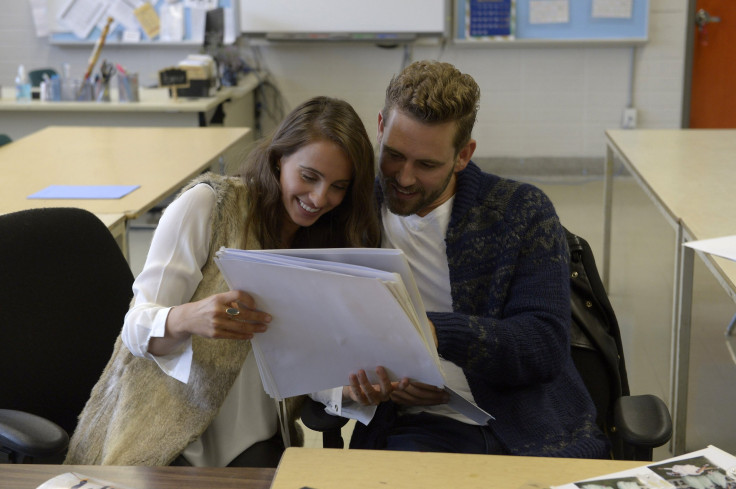 Nick Viall widdled "The Bachelor" cast down to two on Monday. The Season 21 star will finally devide which of the finalists he'll pop the question to in episode 11 of the ABC series.
Many "Bachelor" viewers speculate that Vanessa will beat out Raven in the fight for Nick's heart. The Canadian fanned the flames a bit, posing for a photo in a wedding dress shop. She appeared in the photo with the Le Chateau's creative coordinator, who posted it on Instagram.
According to TMZ, the store sells more than wedding gowns and bridesmaid dresses. Sources say Vanessa got an invite to the shop to check out their "Bachelor" wraps. In fact, the store's Instagram account features a photo of her sporting a chic pink sweater from their line.
Reality Steve has had detailed accounts of almost every episode of "The Bachelor" Season 21. The spoiler blog has not released much about the finale, but does suggest that Vanessa is the winner. This news should be a sigh of relief to fans who saw her and Nick butt heads in episode 10.
During their trip to Finland for the final episodes of Season 21, things between Nick and Vanessa got intense. The teacher attempted to get a handle on "The Bachelor" star's core values, matching them with her own. She learned that he may not be keen on moving to Canada and had qualms about how close she and her family are — but is it a deal breaker?
Tune in to ABC Monday, March 13, at 8 p.m. EST to find out.
© Copyright IBTimes 2023. All rights reserved.