?The Bachelor? Host Chris Harrison To Divorce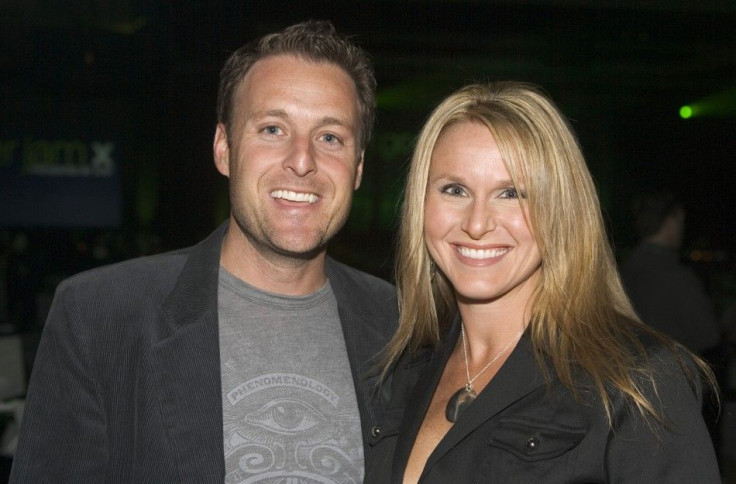 You'd better believe it. The Bachelor host Chris Harrison, who has spent the past ten years of his life guiding single men and women in their quest for true love to varying results, is getting a divorce from his wife of 18 years.
Though we have made this incredibly difficult decision to separate, our love and mutual respect remain, and we look forward to sharing in the lives of our wonderful children, Harrison and his wife, Gwen, told People magazine in a statement.
The couple has two children. Harrison's wife described her husband to People magazine in 2010 as an amazing father who is very loving and involved.
As the host of one of the most popular television franchises, Harrison, 40, is seen as the face of calm -- and often the lone voice of sense and reason -- in the storm that can be The Bachelor, The Bachelorette, and Bachelor Pad. He's dealt with all kinds of relationship issues among contestants with a professional demeanor and, above all, a mostly straight face.
This past season of The Bachelor certainly kept Harrison on his toes. The chaos that was the Ben Flajnik and Courtney Robertson relationship caused heated debate among contestants and fans (the couple, by the way, is still together). Harrison, ever the diplomat, admitted that while Robertson's behavior wasn't always the best, particularly when it came to the other contestants, she and Flajnik still had quite the connection.
There's something to her relationship with Ben, Harrison told People magazine. They have this quirky common bond.
Harrison even kept his cool when he was accused by a former Bachelor contestant of engaging in less-than-stellar behavior. Rozlyn Papa, who vied for the heart of Jake Pavelka on the show's 14th season, was kicked out of the running after it was discovered that she allegedly had an affair with a married producer who worked on the show. Later, during the Women Tell All episode, she accused Harrison of flirting with that same producer's wife. Harrison told her he would not dignify that with a response.
My wife, who I've been with since I was 18 and have been married to for over 16 years, was in the audience that night and got as big a laugh out of Rozlyn's comment as I did, he later wrote for Entertainment Weekly.
Now it's being suggested that the franchise host should be the next star of The Bachelor (a tempting thought, to be sure, but highly unlikely).
Harrison will host the upcoming season of The Bachelorette. The newest star is single mom Emily Maynard, who first appeared on The Bachelor and won the final rose from Brad Womack. Her latest shot at finding love premieres on May 14.
© Copyright IBTimes 2023. All rights reserved.
FOLLOW MORE IBT NEWS ON THE BELOW CHANNELS