'Bachelorette' JoJo Fletcher Teases Whether She Finds Love, Gets Engaged At The End Of Season 12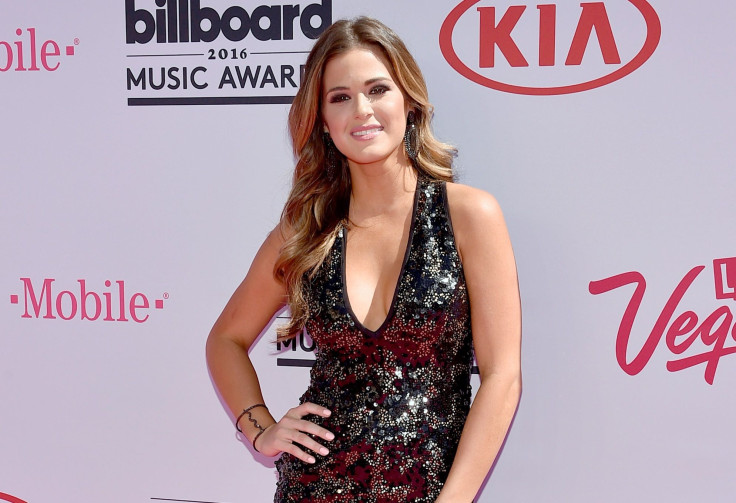 JoJo Fletcher's season of "The Bachelorette" is just hours away from kicking off, but the reality star is already teasing how her journey to find love ends. The 25-year-old real estate developer got her heart broken on Ben Higgins' season of "The Bachelor," but it sounds like she may have finally found her Prince Charming.
Ahead of the Season 12 premiere Monday night, JoJo appeared on "Good Morning America" and said she's pleased with how her season turned out. "I would say I'm really happy," she teased (via People magazine). During an appearance on "Live With Kelly," JoJo was pressed about whether the show ends with one of her suitors proposing, but she danced around the question saying she couldn't "confirm or deny" she was engaged.
JoJo also dished on the contestant's entrances in the premiere, telling "GMA" that the night was a "total blur," but admitted that some of the guys did impress her. "I don't know if everyone remembers, but I came out wearing a unicorn mask my season," she recalled. "So I took a risk and it worked out for me. There was one guy who actually rode up on a real unicorn — well a horse. But I like to say it's a real unicorn. A lot of these guys took risks, and it really worked."
Last week, she opened up to International Business Times about what fans can expect from her season, revealing she went into it without any rules. Instead, JoJo said she decided to do "whatever feels right in the moment." She explained, "I went into this saying ... 'I'm not going to limit myself. I'm just going to let myself be me.' And that's what I did!" she told IBT. "I didn't want to set any rules because when you set rules you get into your own head and it doesn't really work out anyway."
"The Bachelorette" Season 12 premieres Monday at 9 p.m. EDT on ABC.
© Copyright IBTimes 2023. All rights reserved.