'The Bachelorette' LGBTQ Season? 'Make It Happen,' Says Hayley Kiyoko
KEY POINTS
Hayley Kiyoko said she wants to make a "Bachelorette" LGBTQ season happen
The singer-songwriter's music video for her new song "For The Girls" was inspired by the hit dating show
Kiyoko dropped her new album "Panorama" Friday
Hayley Kiyoko wants a "Bachelorette" season with an LGBTQ lead.
Weeks after the release of the music video for her new single "For The Girls," in which Kiyoko takes on the role of the first-ever lesbian Bachelorette in a satirical recreation of the hit dating show, the 31-year-old singer shared her thoughts on a potential LGBTQ season for "The Bachelor" or "The Bachelorette."
"Let's make it happen together, OK? I'll be the host, and we'll call ABC, and we'll make it happen," Kiyoko told the Daily Beast in a new interview when asked why she thinks it has yet to be made and whether she was willing to make it happen.
However, the "Girls Like Girls" singer questioned the possibility of an LGBTQ version of the reality TV dating game show happening in the near future, noting that "we still live in a very hetero society." But she said she hopes that continuing to put out LGBTQ content could help inspire it.
"I think the more we can create content like that music video and question society and be like, 'Hey, there are a lot of people who would watch this show,' the better. I loved directing that video ['For The Girls' music video]. It made me want to get into reality television because we just had an absolute blast on set," she explained.
Kiyoko is known for releasing content related to the LGBTQ community. Her 2015 hit "Girls Like Girls" confirmed her sexuality, and her lyrics celebrating queer love have since earned her the nickname of "Lesbian Jesus" among fans.
On Friday, the singer-songwriter released her new album "Panorama," four years after her debut album. Her latest offering features 13 tracks with lyrics that cover the "lows" of Kiyoko's life, including battling depression and "feelings of isolation" when the pandemic hit, according to the Daily Beast.
It includes the song "Sugar at the Bottom" and the title track "For the Girls," whose music video featured Kiyoko's girlfriend of four years, "Bachelor" alum Becca Tilley.
When asked how it felt to include Tilley, 33, and confirm their relationship status after keeping it "under wraps" for a long time, Kiyoko said it felt "different" but explained that they've always had a public relationship.
"We just haven't been Instagram official, but in life we have. So it hasn't been too much of a shift, but it is interesting. We'll go on a trip and I'll go to videotape something and I'll be like, 'Oh, I can have you in this video!' and that's nice," the singer told the Daily Beast.
She continued, "I'm happy for her. I'm really grateful that Becca's fans were so loving and supportive of her taking her time to share her truth with people when she was comfortable and when she wanted to. And it worked out really well that she wanted to be at the end of the video."
"For The Girls" has garnered 2.7 million views on YouTube and has received numerous supportive comments from fans and members of the LGBTQ community.
"As someone who's recently come out (finally) as bi - it's SOOOO nice to see lesbian and bisexual women presented as different! We don't all have the same style and personality," one online user wrote.
Another commented, "I LOVEEEE the diversity of queer women being represented here. Can't really think of too many other sources of media with this kind of RANGE. Also the call to Bachelorette...so SWEET. I'm so happy for you both and I can't wait to see what else you release. Gay rights!"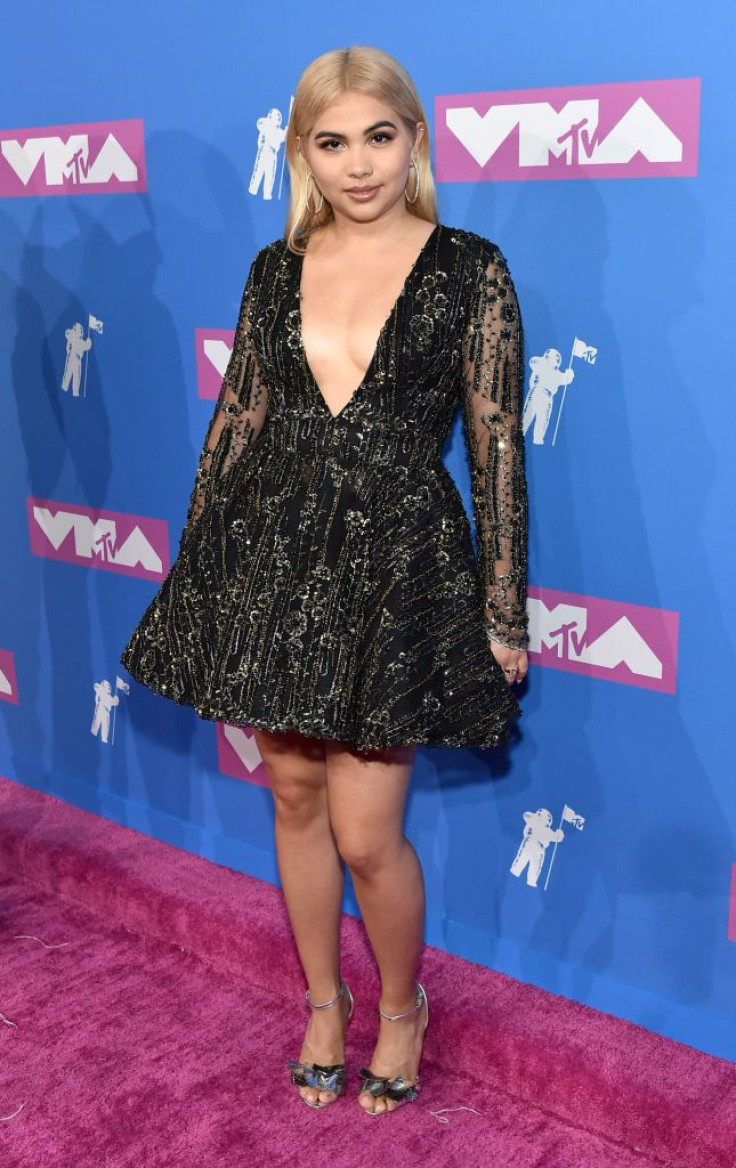 © Copyright IBTimes 2023. All rights reserved.