Backstreet Boys Halts Indiana Concert After Fan Passes Out
The Backstreet Boys halted their concert in Indiana after a fan fainted toward the end of the show.
The band was approaching the end of their performance at the Ruoff Music Center in Noblesville on Sunday when a woman near the front of the audience had an emergency.
The singers immediately stopped the show, with AJ McLean raising his arm and signaling the music, singing, and dancing to be stopped, The Indianapolis Star reported. As the group called for help, employees of the music center rushed into the audience to attend to the fan.
It wasn't long before the fan regained her consciousness and could finally talk. She then signaled to the group she was already doing fine, before being taken out of the venue in a wheelchair.
"We want everybody to have a good time," McLean told the fan.
McLean and the rest of the group -- Nick Carter, Howie Dorough, Brian Littrell, and Kevin Richardson -- reportedly did their best to restore the energy at the concert venue and rally to end the show on a high note by giving out a deafening roar. They closed out the concert with a spirited performance of "Larger than Life" accompanied by a rain of confetti.
Meanwhile, a video of the fan passing out during the concert and the Backstreet Boys responding to the emergency made its way to TikTok. The clip shows the group halting their performance on stage as McLean tells the crowd to give the patient some space. "Give her some space. Thank you, please give her space," he tells the audience.
The clip also shows McLean asking the fan directly if she was okay.
"Are you OK?," he asks the fan, before requesting the audience to quiet down when they clamored for the group to resume their performance.
The Indiana concert was part of the boy band's "DNA World Tour," their first series of concerts since 2019. Last week, the group made headlines when they got a surprise appearance from Canadian rapper Drake during their concert in Toronto.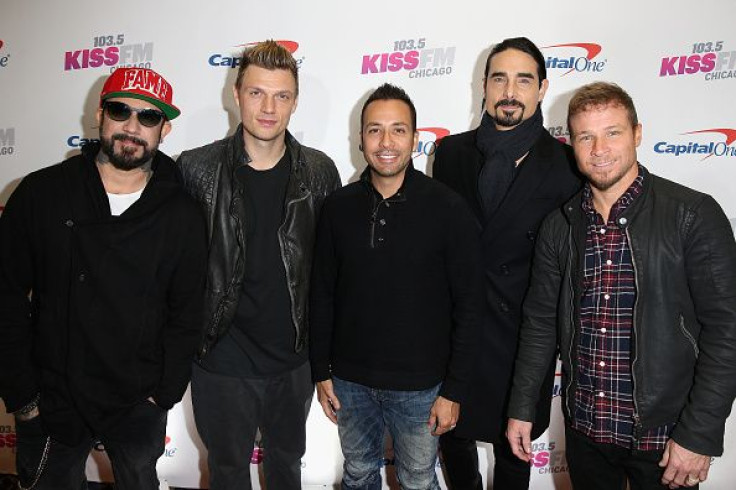 © Copyright IBTimes 2023. All rights reserved.