Is A Ban On Menthol Cigarettes Coming? The FDA's Proposed Rule Targets Sales
The Food and Drug Administration has proposed a controversial new ban on using characterizing flavors in all tobacco except cigars as well as one on menthol specifically when it comes to cigarettes.
The new rule, proposed on Thursday says it would reduce the risk of disease and deaths from cigarette use as well as "youth experimentation and addiction," while also increasing the number of people who would be likely to quit.
"The proposed rules represent an important step to advance health equity by significantly reducing tobacco-related health disparities," said Health and Human Services Secretary Xavier Becerra in a press release.
The new proposed rules build on the Family Smoking Prevention and Tobacco Control Act, which was signed into law in 2009 by former US President Barack Obama. The law prohibited all characterizing flavors except tobacco and menthol in cigarettes.
As a basis for the law, the Biden administration cites data proving that tobacco use is the leading cause of cancer and death from cancer. Around 30% of total cancer deaths in the US are caused by smoking.
Estimates predict that a ban on menthol would cause a 15% reduction in smoke and cause a reduction in 324,000 to 654,000 smoking-related deaths, both over the course of 40 years. A ban on menthol specifically would help reduce addiction, as menthol's minty flavor and aroma makes cigarettes easier to use and enhances nicotine's addictive effects.
However, the FDA has clarified that it "cannot and will not enforce against individual consumers for possession or use of menthol cigarettes or flavored cigars," and instead would ban the sale of such products. The proposed rule would target "manufacturers, distributors, wholesalers, importers, and retailers, who manufacture, distribute, or sell" menthol products within the US.
Still, despite the fact that the FDA has said the ban will not be enforced on individuals, some have noted that a ban could have adverse effects on underserved populations in the US, including ethnic and racial minorities.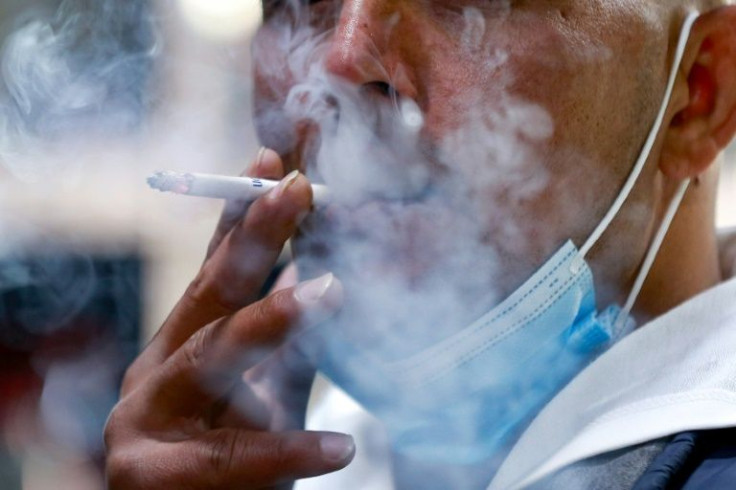 © Copyright IBTimes 2023. All rights reserved.
FOLLOW MORE IBT NEWS ON THE BELOW CHANNELS