Barack Obama's India Visit: Can The Obama-Modi 'Friendship' Deliver Results?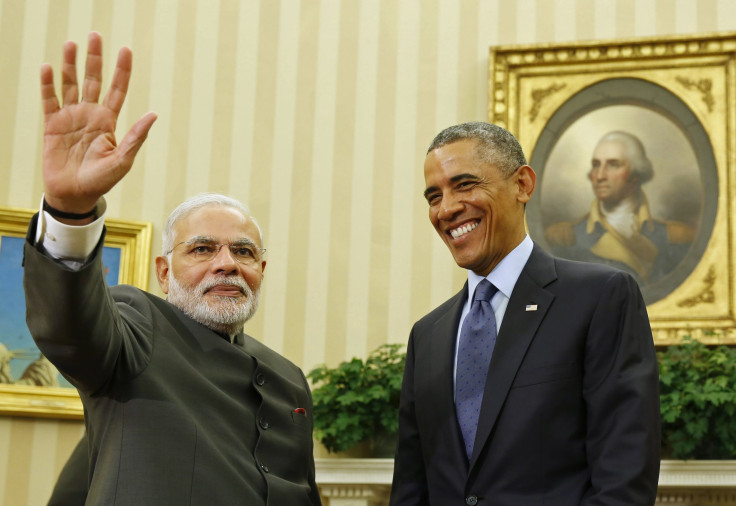 When U.S. President Barack Obama comes calling on New Delhi in the last week of January as a state guest at India's annual Republic Day celebrations, he will become the first American head of state to have visited India twice. And, it would be the second summit-level meeting between Obama and Indian Prime Minister Narendra Modi in four months.
When the two leaders met in New York at the end of September, Modi was just four months into his premiership, having won national elections with an unprecedented majority, and Obama's Democrats were yet to lose control of the U.S. Senate. And, the two countries were still haggling over significant points of disagreement at the World Trade Organization (WTO), which was threatening to jeopardize future negotiations at the global trade body.
Four months hence, Modi is attempting to control his government enough to deliver on election promises while Obama, with barely two years left in office, is struggling to introduce meaningful reforms in Washington. Meanwhile, India and the U.S. have mostly resolved their differences at the WTO on issues related to food security, and Modi has tried to renew India's ties with Russia, which has lately drifted closer to its neighbor and arch rival Pakistan.
Obama's trip to India will also happen at a time when China is making deft moves on the geopolitical front. Last year, Moscow and Beijing signed a $400 billion gas deal and followed it up with another one in November, to reduce Russian reliance on Europe and secure almost a fifth of China's gas needs for the next decade. Now, China is flirting with Nepal, as it looks to revive the old 'Silk Road,' one of the most important historical trade routes. And the U.S. must walk a tightrope where China's concerned, for though the former is India's largest trading partner, their $55.85 billion bilateral trade between January and October last year is dwarfed by the $483.6 billion trade between U.S. and China in the same period.
Soon after the U.S. and India ironed out their differences at the WTO, the U.S. said that it wants to "step up" trade dialogue with India. Following this, India announced that it had formed a panel to find ways of expediting American investments in the country. In November, the Indian defense ministry had cleared a long-pending $2.5 billion deal to buy M777 guns from the U.S.
On Wednesday, the U.S. State Department announced that Secretary of State John Kerry would attend the annual "Vibrant Gujarat" business summit in Modi's home state -- the first time that the U.S. would join the event as a partner country.
"The Secretary will join leading U.S. business executives and innovators at the Summit to highlight the critical role that U.S. technology plays in supporting sustainable economic growth across India and the Indo-Pacific region, as well as strengthening trade and investment between the two countries," the U.S. embassy in New Delhi said, in a release.
However, tensions between India and Pakistan, and the recent spurt in cross-border skirmishes between the two could overshadow Obama's visit. As the two neighbors exchange hostilities, the U.S. has denied reports that it had certified Pakistan's actions against terror groups to Congress so that more aid could be released to India's western neighbor under the 2009 Kerry-Lugar-Berman act. Under the act, Pakistan received $1.5 billion a year between 2010 and 2014 as non-military assistance from the U.S.
While the actual agenda for the Obama visit is still reportedly being worked out, it is expected to take off from Modi's September visit to Washington.
Apart from cooperation in the energy sector, especially in renewables, security is likely to be high on the agenda, and India could push the U.S. to support its bid for membership to the Nuclear Suppliers Group. Indian pharmaceutical companies, facing stringent scrutiny in the U.S., would look for some positive news as would India's IT industry, which wants relaxed visa restrictions for its Indian employees and a waiver on mandatory social security contributions.
© Copyright IBTimes 2022. All rights reserved.
FOLLOW MORE IBT NEWS ON THE BELOW CHANNELS