'Barbie' Movie: Warner Bros Confirms Release Date, Shares First Look Of Margot Robbie [Photo]
Warner Bros. Pictures has dropped the first look of the "Barbie" live-action movie, which features Margot Robbie in the title role.
The on-set photo had a pink theme, while the 31-year-old actress was wearing a blue outfit, along with matching accessories. A pink wall can be seen in the background as Robbie posed in a pink and white old-fashioned car.
The studio announced the movie will release in theaters on July 21 next year.
Fans immediately took to the comments section to share their reactions.
"Okay Hollywood, please do my childhood right," a Twitter user wrote. "Barbie has been with me through thick and thin, from playing with her in the 80s and early 90s, watching specials on her, to collecting her, to even watching her 3D animation movies. So please don't screw this up. *Fingers crossed*"
"Hey queen, girl you have done it again," another person praised the actress. "Constantly raising the bar for us all and doing flawlessly. I'd say I'm surprised but I know who you are, I've seen it up close and personal, girl you make me so proud and I love you."
"Barbie" is based on the popular dolls, which were originally launched in 1959. Barbie's partner Ken was first introduced in 1961.
This is not the first time a movie has been made based on Barbie. An animated movie, titled "Barbie: A Fashion Fairytale," was made in 2010 and "Barbie: A Fairy Secret" was released a year later.
However, this will be the first live-action movie based on the world-famous doll. The movie is helmed by Greta Gerwig.
About playing the title role, Robbie had previously said, "We like the things that feel a little left of center."
"Something like 'Barbie' where the IP, the name itself, people immediately have an idea of, 'Oh, Margot is playing Barbie, I know what that is,' but our goal is to be like, 'Whatever you're thinking, we're going to give you something totally different,'" she told The Hollywood Reporter in December 2020. "The thing you didn't know you wanted."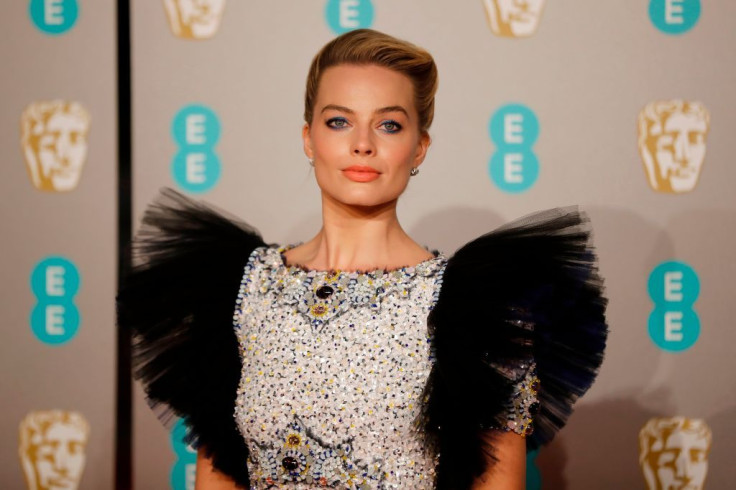 © Copyright IBTimes 2023. All rights reserved.