'Bates Motel' Season 2 Spoilers: Season Finale Photos Released Online; New Norman Blackout Teased In Episode 10
It's time to bid adieu to "Bates Motel." Season 2 of the hit A&E series is coming to a close on May 5, and the "Psycho" prequel is pulling out all the stops to make sure the finale is a mind-blowing one. The latest scoop on the 10th and final episode of the season? Newly released photos from "The Immutable Truth."
[WARNING: SPOILERS ON THE SEASON 2 FINALE OF "BATES MOTEL" AHEAD!]
Since a previously leaked synopsis for the season 2 finale revealed that Norman will manage to escape the box that Nick Ford put him in, the season 2 photos set fans up for Norman being questioned by Sheriff Romero. As we learned in episode 9, Romero is desperate to find out the truth surrounding Miss Watson's death, and has recruited an old cop friend who is willing to do a polygraph test on Norman off the record.
The first photo shows Norma in a blue trench coat walking into what appears to be a police questioning room – or could be the Romero's friend's private office.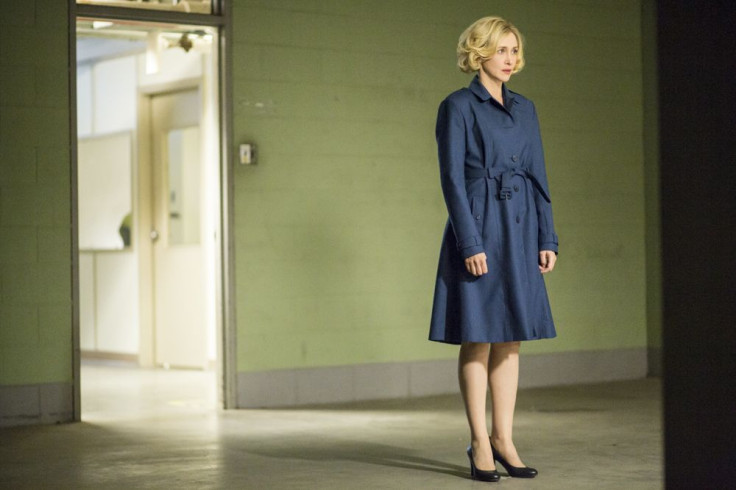 The second photo from the season 2 finale shows Norman hooked to the polygraph equipment. However the polygraph tester is leaving the room, and Norma is standing at the table behind her son. Could this be hinting that Norman revealed the truth to the polygraph tester? Or is the polygraph tester turning to Norma to help get Norman to speak about the night that Miss Watson died.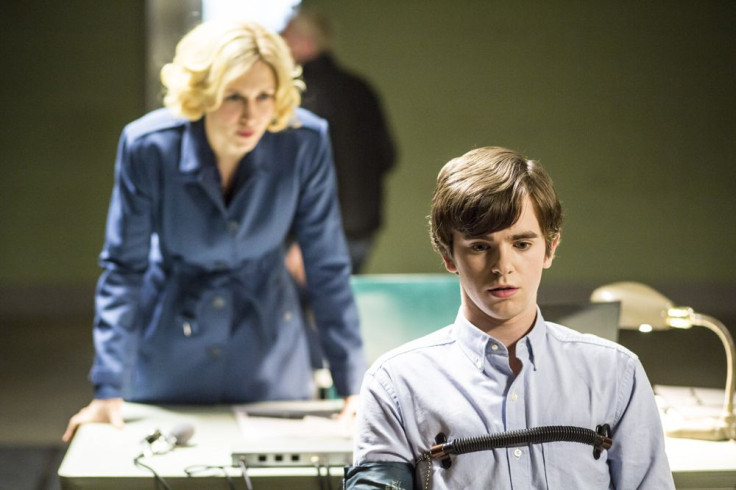 While Norma doesn't look happy in the second photo, the third photo shows her in a chipper mood with Norman. But their location hasn't changed -- Norman's still hooked up to the polygraph equipment. So, what has changed? Norma's wearing a different outfit … which may mean that Norman has slipped into one of his hallucinatory states caused by his dissociative identity disorder.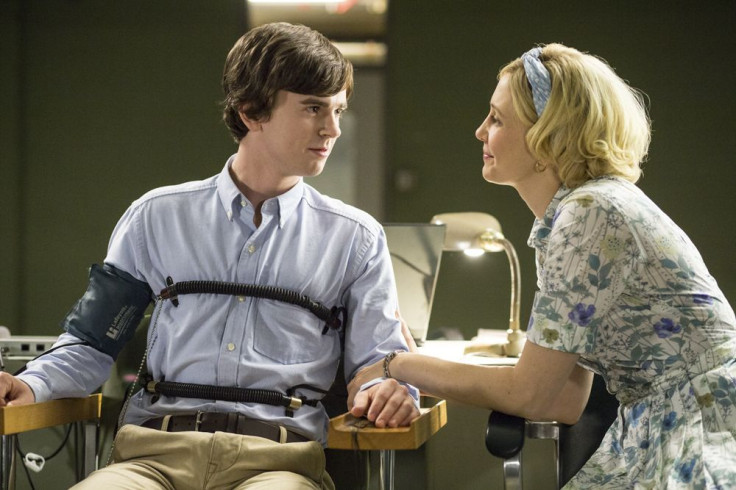 Another photo shows Norma upset in the office at the Bates Motel. She can be seen holding a note and clutching her hand at her mouth. Is the note from Norman? Or perhaps it has to do with her nasty breakup with George?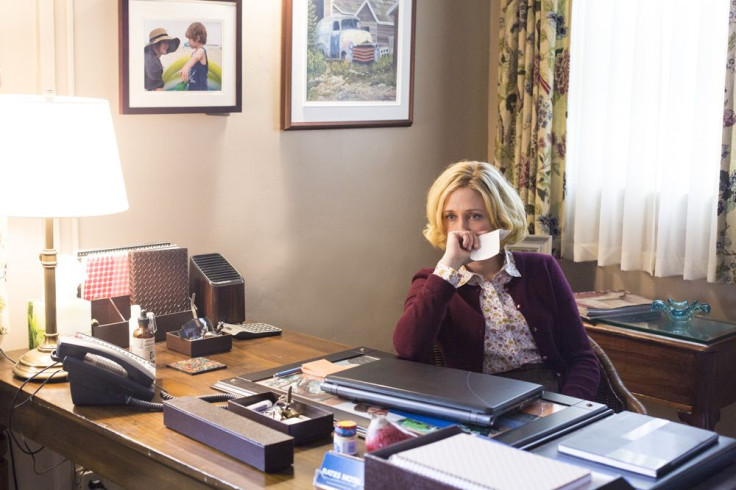 A final photo shows Norman still gripping the note in her hand, but this time behind her office desk as Sheriff Romero stands in front of her.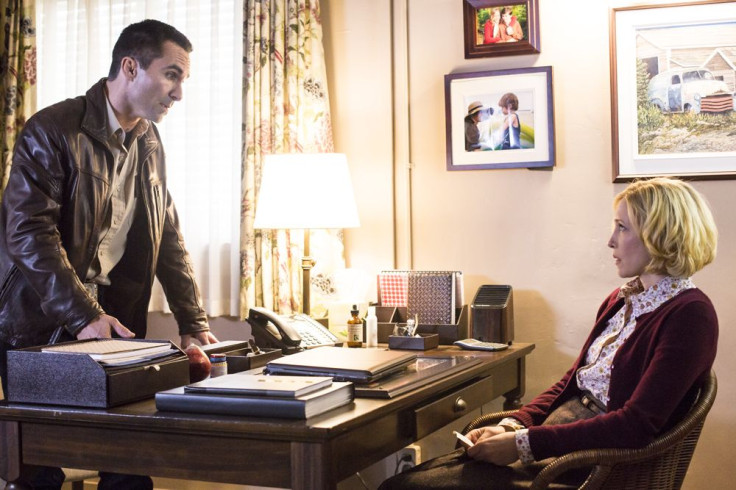 As we previously reported, the season 2 finale will find Norman being haunted by a "tragic event from the past." And since he had a flashback to killing Miss Watson in episode 9, it's safe to assume that the "tragic event" is the murder of his teacher.
Meanwhile episode 10, "The Immutable Truth," will also find Norma trying to prevent her son from making a "terrible mistake." Fans can also look forward to Sheriff Romero teaming up with Dylan to find a way to end the drug war; and Emma will make a "decision about her future."
Catch the season 2 finale of "Bates Motel" on A&E on May 5 at 10 p.m. EDT. Watch "Bates Motel: After Hours" following the finale for more details from the actors and creator on the crazy plot lines of season 2.
What do you think will happen in episode 10, "The Immutable Truth"? Let us know your thoughts and theories in the comments section or send a tweet to @AmandaTVScoop.
© Copyright IBTimes 2023. All rights reserved.