'Bates Motel' Season 3 Gets SXSW Pop-Up; Fans Get Look Inside Norman Bates' Chilling World [PHOTOS]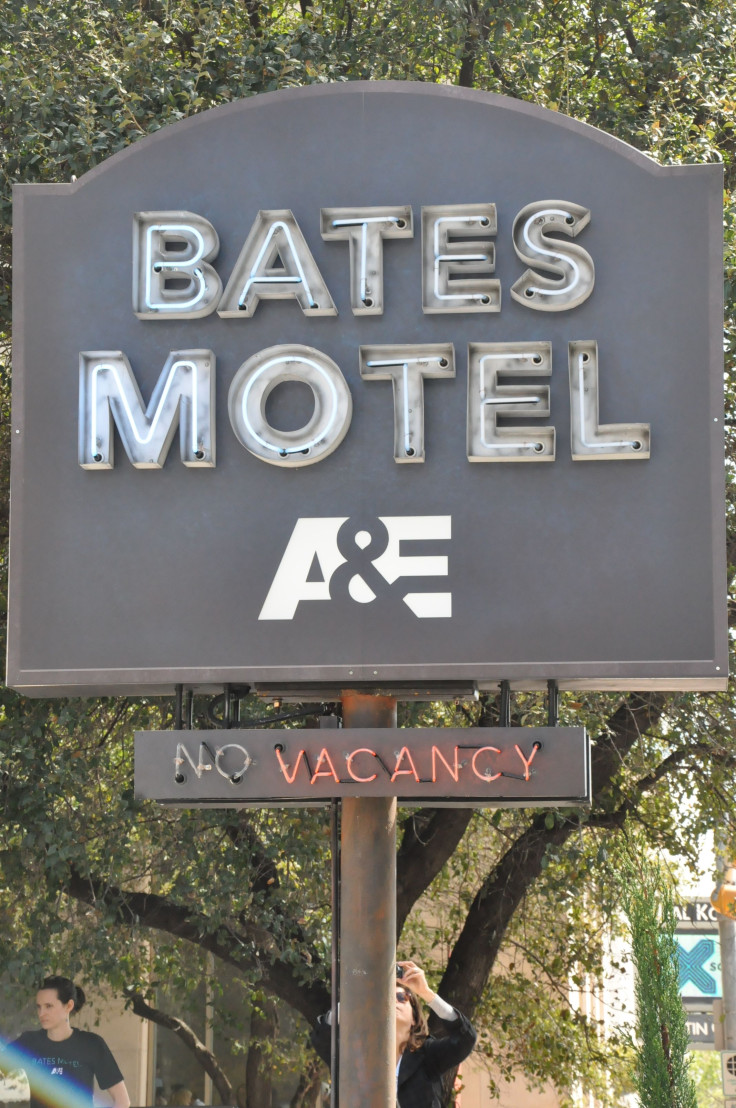 Ever dream of visiting Bates Motel, or perhaps, even staying in the infamous cinematic landmark? Originally made famous by Alfred Hitchcock's 1960 "Psycho" and brought back to life in the new A&E series, "Bates Motel" is now taking curious South by Southwest visitors and guests into Norman Bates' world, complete with blood stains in the shower.
The first stop for many is the front office, where guests can find retro pamphlets extolling the amenities of the motel, a taxidermy squirrel sits on the desk next to a TV playing the Season 3 trailer. On the same desk is the first opportunity that visitors can enter for a chance to win a free night at the Bates Motel. Visitors outside of SXSW can enter into the national contest through A&E's website.
Should they win, guests can expect "a few twists and turns" during their stay, including access to exclusive video content, messages from the cast and a gift basket filled with goodies from local vendors Tito's Vodka and baked goods from Delish, and complimentary alcohol delivery from Drizly. Free housekeeping is afforded to all Bates Motel guests by (not Norman Bates, thank goodness) the service platform Handy.
Fans can even pose for a grim gif that feeds straight into their Tumblr feed. You know, just in case the Bates Motel selfie you posted earlier wasn't enough.
Shower scene reenactment is not included in your stay ... that we know of.
The Bates Motel is now open for guests Mar. 13-21 from 8:30a.m. to 7p.m. at 316 East Cesar Chavez and Trinity Street.
"Bates Motel" stars Freddie Highmore, Vera Farmiga and Max Thieriot. Season 3 is underway Mondays at 9 p.m. EDT on A&E.
© Copyright IBTimes 2023. All rights reserved.