SXSW Survival Guide 2015: 7 South By Southwest Tips From An Old Pro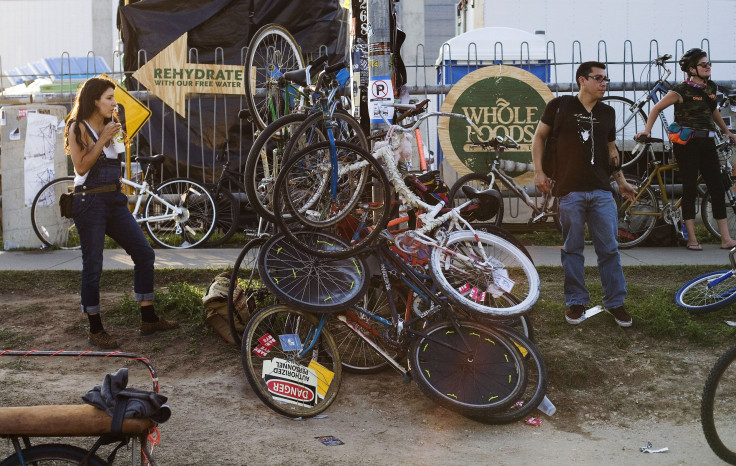 The 2015 South by Southwest music, movies and tech convergence kicks off March 13. You can kiss your sleep pattern good-bye until you return home and let loved ones know they can check-up with you on social media. Some of your friends might have already recommended you hang around Austin's famous 6th Street, where most of the after parties are held and have warned you about the virtues of eating the occasional vegetable in a town known for its barbeque.
So saddle up, don't forget your badge and listen to these simple tips to enjoying your first SXSW:
1. Pack smart. Yeah, you're going to Texas with your Stetson and cowboy boots, but it still can get cold and rainy on bad days. With so many of the lines can be outside, check the weather before you head out. There are limited places to buy rain gear and a reasonably priced sweater, so I would rather be safe than freezing.
2. Social media is your best friend. You can usually find free food, free swag and free shows if you keep an eye on Twitter. Some accounts are wholly dedicated to pointing attendees in the right direction of free parties and food.
3. Make a tentative schedule, and then plan for backup options. Say you can't find biking parking near the theater or the movie you never thought people had never heard of now has a two mile line. Keep your paper guide if you got one (they don't drain your phone battery) and pencil in a second and third choice, just in case. Chances are, you aren't the only one turned away from a sold-out screening or panel, and the faster you get to your next choice, the better.
4. Leave the fancy shoes at home. Unless you plan to ride a pedicab everywhere, you're going to be walking in Austin. A lot. Do yourself and your feet a favor by opting for sensible shoes when standing in line for hours or sprinting to catch the next panel.
5. Have cash on hand. Austin is a food truck haven for when free food supplies dry up. Check along 7th Street, and you can usually find about two or four loitering on a dirt lot. But don't be that guy who only carries a card and hold up the line. If you're cruising 6th Street and need a quick bite of dollar pizza, cash on hand helps to avoid the grimy outdoor ATMs with long lines until you can make it to a bank the next morning.
6. Have a game plan to get home. Festival parking is a c---shoot. Buses run at odd hours in Austin and some stop their routes early on Sundays. And you shouldn't rely on an Uber or taxi to get you home, as any such splurge could potentially bankrupt you. Whether you're carpooling or using public or SXSW transportation, familiarize yourself with the routes and closed streets. No one wants to be stuck on 6th Street after all the bars are closed.
7. A portable charger will make you fast friends. The term "life saver" is thrown around a lot when you reveal your portable phone charger in your bag. If you're hanging around the convention center with need for a computer, it doesn't hurt to have a power strip. Laugh if you want at this dorky suggestion, but I've seen people make good networking connections like this.
What's your suggestion to a first-time SXSW attendee? Add it in the comments below.
© Copyright IBTimes 2022. All rights reserved.
FOLLOW MORE IBT NEWS ON THE BELOW CHANNELS