SXSW Film Festival 2015 Lineup: 11 Can't Miss Panels At South By Southwest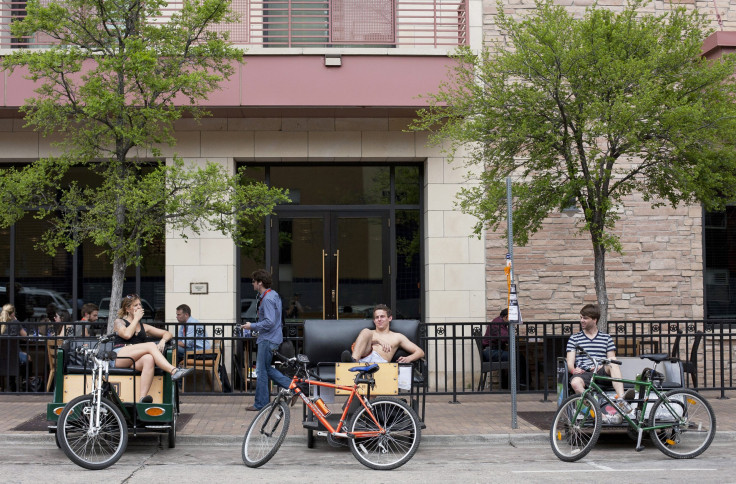 Have your bags packed for South by Southwest and your movies selected, but no idea where to start when it comes to which panels to attend?
There certainly are plenty of topics and talent to choose from. The spike in convergence programming (topics that apply to two or more film, tech and music badges) with SXsports and gaming makes the 2015 SXSW one of the most all-encompassing yet. Plus, if you've never attended SXSW before, I highly suggest the Insider's Guide to SXSW Film for survival tips from several pros.
Here are a few of the top panels at the Austin, Texas, gathering. I suggest you get to the events at least a half hour ahead of the scheduled start time:
1. Ava DuVernay Keynote, March 14 at 11 a.m. The director of "Selma" is one of the first speakers on Saturday morning, the first full day of the film portion of SXSW. No details as to what DuVernay will discuss other than the ominous theme "State of the Industry," but the Golden Globe and Critics' Choice award nominee surely will give the boost you'll need to kick off your SXSW film experience.
2. A Conversation With Ryan Gosling and Guillermo del Toro, March 13 at 3:30 p.m. Start your SXSW experience with this talk with the men behind, respectively, "Lost River" and "Pacific Rim." "Drive" star Gosling is premiering "Lost River," his writing-directing debut, at SXSW.
3. 10 Lessons From a Decade Behind the Scenes at Pixar, March 15 at 3:30 p.m. A group of presenting documentarians will share footage from their new behind-the-scenes look at one of the happiest places to work, Pixar Animation Studios. Bonus: They'll format it as a list of lessons learned from their time at the studio behind "Toy Story," "The Incredibles," "Monsters, Inc.," "WALL-E" and "Up."
4. "Game of Thrones": Creating Immersive Entertainment, March 16 at 5 p.m. Perhaps you're one of the 18 million fans who tune in to watch HBO's hit fantasy series. But what do you do in the painful periods between seasons? The creative minds behind HBO and "Game of Thrones" will discuss how they're keeping the fan base busy ahead of the next season premiere.
5. Does Playing Sports Equal Brain Damage? March 13 at 5 p.m. This bluntly titled panel made up of an athlete, a sports reporter and a doctor will discuss the long-term effects of concussions suffered in the sports world.
6. A Conversation With Gina Prince-Bythewood, March 16 at 2 p.m. The director of "Love & Basketball" and last year's incredible "Beyond the Lights" will discuss the state of the industry with activist and tech entrepreneur Kimberly "Dr. Goddess" Ellis. Judging from an earlier interview Prince-Bythewood had with International Business Times, she'll have a lot to say.
7. The Cast of "Community" on Moving to Digital, March 15 at 11 a.m. Joel McHale (who plays Jeff Winger on the comedy series) and Jim Rash (Dean Craig Pelton) will discuss the big move from NBC to Yahoo! Screen. Bring a pen and paper; there will be a test at the end.
8. Gaming Pioneers: Meet Intellivision Programmers, March 13 at 12:30 p.m. Is it #FlashbackFriday yet? Check out this nostalgic look at one of the early brands in video games and find out what the old school legend is up to these days.
9. How "High Maintenance" Is Redefining Storytelling, March 14 at 3:30 p.m. When "High Maintenance" creators Ben Sinclair and Katja Blichfeld began their low-budget Web series about a pot dealer, they probably didn't expect to be presenting a panel on storytelling a few years later. The husband and wife behind one of Vimeo's most popular series will discuss their narrative adventures.
10. Hamburger Helper Is My Bae: Weird Brand Twitter, March 16 at 5 p.m. A PR manager and BuzzFeed editor will try to make sense of "weird brand Twitter," from DiGiorno Pizza's thematic posts to Skittles' trippy tweets. Good luck.
11. The Veep Speaks, March 16 at 11 a.m. No, not Joe Biden (although he needs a new sitcom to cameo on now that "Parks and Recreation" is over). It's Julia Louis-Dreyfus discussing her lead role in the HBO comedy series "Veep."
The 2015 SXSW Film Festival runs March 13-21.
© Copyright IBTimes 2023. All rights reserved.
FOLLOW MORE IBT NEWS ON THE BELOW CHANNELS