'Bates Motel' Season 5 Spoilers: Will Rihanna's Marion Crane Meet The Same Fate As Janet Leigh's Character In 'Psycho'?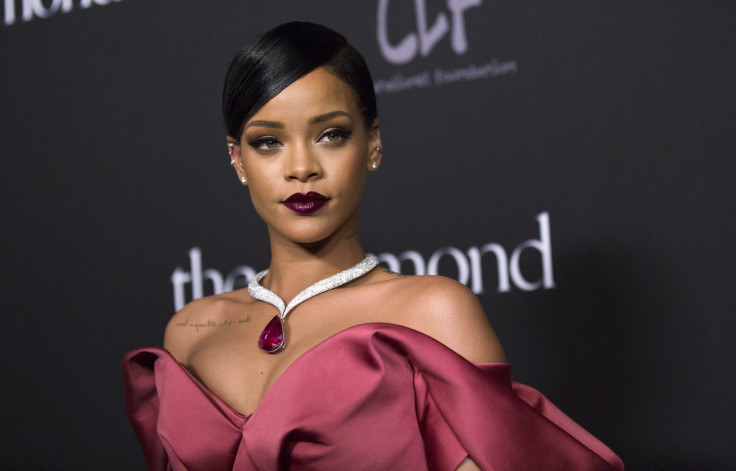 As "Bates Motel" fans already know, Rihanna is set to appear as Marion Crane in multiple episodes of the show's final and fifth season. But what is unclear for the viewers is whether the pop star's version of the character is going to meet the same fate as Janet Leigh's role in Alfred Hitchcock's 1960 film "Psycho."
In the movie, Marion (Leigh) is killed by Norman (Anthony Perkins) while she's taking a shower. While that scene became one of the most infamous scenes in the film, "Bates Motel" executive producer Kerry Ehrin teased that it may not happen on the A&E series at all.
"Is there a shower scene?" Ehrin mused to Entertainment Weekly. "All I can tell you is that we pulled 'Psycho' into 'Bates Motel,' not vice-versa. That was always the goal and the fun of it. You will have to watch and find out!"
But because Rihanna's Marion is a contemporary take on Leigh's character, it's likely that the TV incarnation of Marion is going to have a different journey. "We're not doing a remake of 'Psycho,'" Ehrin's fellow executive producer Carlton Cuse said (via Dread Central) during a roundtable interview at San Diego Comic-Con in July. "The danger of having Marion Crane in the show is that people think they know what the story is going to be. But I think the casting of Rihanna should signal loud and clear that we're doing a different version of Marion Crane."
He continued: "We're doing a 2017 version of Marion Crane. So there will be some points of connection with the original movie, but the way she traverses the narrative is going to be fresh and different."
Meanwhile, Ehrin also opened up a little bit about what it was like to have the "Work" hitmaker on set. The exec producer admitted that the atmosphere on the set was "jacked up" when Rihanna shot her multi-episode part in November. "I needed a security badge to get on my own set," Ehrin said. "It felt like an event."
"[Rihanna] was an incredibly sweet and hard working person, and we couldn't be more thrilled [to have her]," Ehrin gushed about the singer in a separate interview with Yahoo TV.
"Bates Motel" Season 5 premieres on Monday, Feb. 20 at 10 p.m. EST on A&E. Check out the synopsis for Season 5, episode 1, titled "Dark Paradise," below:
"Norman (Freddie Highmore) tries to keep up appearances despite a troubling discovery; Dylan (Max Thieriot) and Emma (Olivia Cooke) receive a surprise guest."
© Copyright IBTimes 2023. All rights reserved.