Bayern Munich vs. AC Milan 2015: Team News, Prediction, Early Preview For Audi Cup Match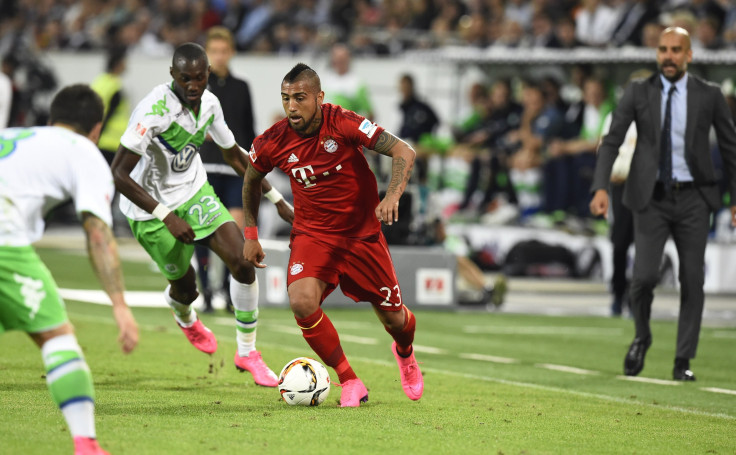 Dropping their third straight German Super Cup, Bayern Munich are showing vulnerability ahead of the Bundesliga season opener. Some have speculated that manager Pep Guardiola's indecisiveness over his future in Munich has taken over the squad's preparations, but that talk could be silenced if Munich prevails over AC Milan in their Audi Cup opener Tuesday at Allianz Arena in Munich, Germany
The reigning three-time league champions endured a 1-1 (5-4) shootout loss to Wolfsburg over the weekend, leaving Guardiola 0-3 when it comes to the domestic trophy.
But Guardiola insisted his status with the club as he enters the final year of his contract isn't and will not be a distraction for the German titans.
"I haven't yet decided what is best for this club -- and I want to do my best for this club. I haven't made a decision yet," Guardiola said, according to ESPNFC. "Listen, I will never become a problem for Bayern Munich. When I have the feeling that I'm becoming a burden to the club, another coach will come in. Perhaps they aren't willing to wait for me any longer, OK, it's not a problem. I will never become a problem for FC Bayern."
As Guardiola parries more questions about his future, and rumors of a Premier League stay next season, Munich can still carry potentially decisive victories over the Serie A club and later either Real Madrid or Tottenham in the final match of the minor tournament before the Bundesliga opener against Hamburg.
There were some encouraging signs against Wolfsburg as well, despite the loss. Munich welcomed newest acquisition and midfielder Arturo Vidal for the first time, though he was booked in the 82nd minute after entering only at the 74th minute mark. Same goes for Douglas Costa, whose booking came in the 21st minute, but he was a much needed burst of energy throughout the match.
And midfielder Arjen Robben, originally considered a game-time decision before the match due to injury, started and played the duration of the match while scoring Munich's only goal early in the second half. Goalkeeper Manuel Neuer also notched seven saves, before allowing Wolfsburg to equalize and force the shootout at the 89th.
Meanwhile, the new look Rossoneri have enjoyed some preseason success as they look to return atop the Serie A table after finishing 10th last term. They defeated crosstown rival Inter Milan 1-0 in International Champions Cup play, and nearly upended Real Madrid before falling in a 0-0 (10-9) shootout.
Led by new manager Sinisa Mihajlovic, AC Milan's defense locked down one of the most potent attacks in the world and for long stretches looked like the better squad. Armed with new forwards Carlos Bacca and Luiz Adriano, Milan can certainly extend Munich's preseason woes.
The Rossoneri will also welcome a new member to the ownership group after Italy's former prime Minister Silvio Berlusconi agreed to sell a 48-percent stake in the team to Thai businessman Bee Taechaubol. The payment is scheduled to be completed by end of September.
Prediction: Bayern Munich over AC Milan, 2-0
© Copyright IBTimes 2023. All rights reserved.