BB King's Daughters Claim He Was Poisoned By Aides; Police Probe Death As Homicide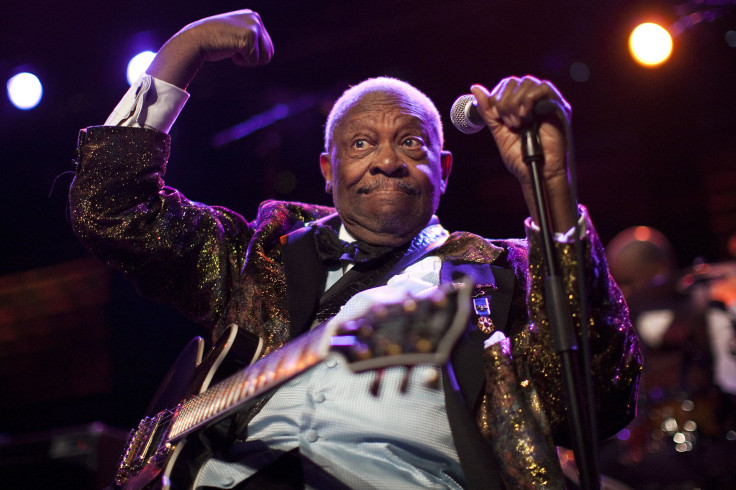 Las Vegas police have launched a homicide investigation into the death of B.B. King, after two of his daughters accused the blues guitar legend's aides of poisoning him, a Nevada coroner's office said Monday.
Karen Williams and Patty King, two of King's daughters, alleged that family members were not allowed to visit King in his final days while his two closest aides -- King's business manager LaVerne Toney and his personal assistant Myron Johnson -- hastened his death by poisoning him over several months, E! Online reported, citing new court documents.
"I believe my father was poisoned and that he was administrated foreign substances to induce his premature death," the daughters wrote in separate but identical affidavits, according to E! Online. "[I] request a formal investigation into this matter."
The musician's children and his longtime manager had reportedly feuded over his money and estate, and Williams and a family-nominated guardian had sought legal recourse to take the power-of-attorney from Toney. The legendary singer reportedly earned more than $100 million throughout his career, and had an estimated net worth of over $10 million when he died.
According to Larissa Drohobyczer, who represents Williams, Patty King and most of King's nine other children and heirs, said that Toney hastened King's death by "misconduct, or by failing to properly attend to his medical needs," the Associated Press (AP) reported.
An affidavit from Patty King also said that she saw Johnson placing two drops of an unknown substance on King's tongue in the evenings for several months before his death. According to the document, Toney never told Patty King what that substance was.
Toney, who is named in King's will as the executor of his estate, has denied the daughters' claims. And, Brent Bryson, an attorney for King's estate, dismissed the accusations as "ridiculous."
"I hope they have a factual basis that they can demonstrate for their defamatory and libelous allegations," E! Online quoted Bryson as saying. "This is extremely disrespectful to B.B. King. He did not want invasive medical procedures… These unfounded allegations have caused Mr. King to undergo an autopsy, which is exactly what he didn't want."
The Nevada coroner's office confirmed the homicide investigation on Monday, saying that an autopsy of King's remains had been conducted.
King died at the age of 89 on May 14 at his home in Las Vegas. Bryson said that King was provided with appropriate care by medical professionals "up until the time that he peacefully passed away in his sleep," AP reported.
© Copyright IBTimes 2023. All rights reserved.