Bear Breaks Into Cabin In Tennessee, 'Steals Peanut Butter, Beer From Kitchen' [Video]
A black bear was found breaking into a rental mountain cabin in Gatlinburg, Tennessee, on Friday morning (May 8).
The incident was caught on camera and shared by Michelle Eberhart, who was on a vacation with her husband and friends at the time.
Eberhart, along with one of her friends, encountered the bear when her husband and the other friends were out golfing. They witnessed the bear breaking through the back door and entering inside the cabin.
"She just looked up, and she was kind of making some motion and I couldn't figure out what was going on. So I kind of moved a little bit and saw what she was freaking out about," she said.
The two women ran upstairs and hid inside a bedroom for safety. They later noticed that there were three other bears on the porch.
"It was just almost surreal, it was just a fight-or-flight, like I just have to remove us from this situation and make sure that we're at least in a safe place," she added.
The friends contacted the rental cabin's owner, after which, police officers were called to the scene. They managed to get the bear out of the house and chased it away from the cabin along with the other bears.
Eberhart said the bear did not leave empty-handed and had managed to steal five pounds of peanut butter cups, three pounds of candies (M&M, Sour Patch Kids), and two bags of potato chips from the kitchen counter. It also took two beers, along with two diet cokes and some allergy medicine with them.
She also added that she hadn't done anything or left any food outside to encourage the bears.
Matt Cameron, a spokesperson from the Tennessee Wildlife Resources Agency, said this was not typical bear behavior.
"It's really not typical bear behavior for them to come on to someone's porch and start looking for food. That means those bears have been around humans and have received handouts or have found a food source around a dwelling," said Cameron.
"Unfortunately, this lack of available, natural food drives some bears to seek out human foods and engage in nuisance behavior. This aggressive behavior will continue until the summer berries begin to ripen, but that's still over a month away," he added.
Meanwhile, wildlife officials requested people to keep a distance and contact authorities when they locate a bear. They also added that bears were capable of moving very fast, hence, people were advised to not get close to them or follow them.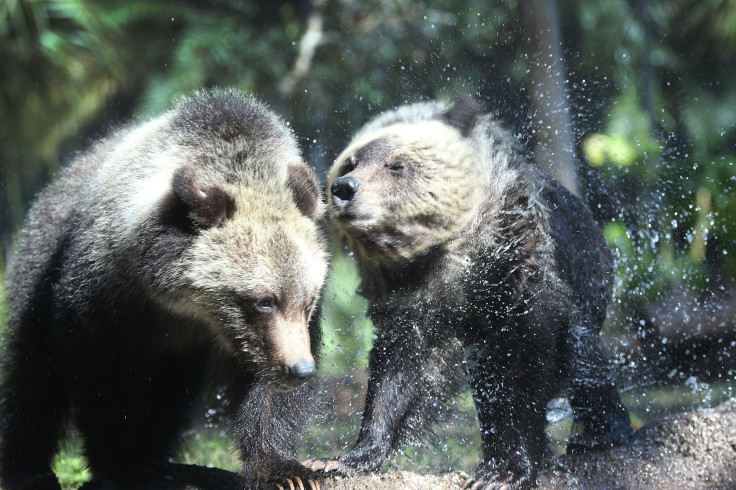 © Copyright IBTimes 2023. All rights reserved.