'Beasts of the Southern Wild' Trailer: First Look at the Sundance Gem [VIDEO]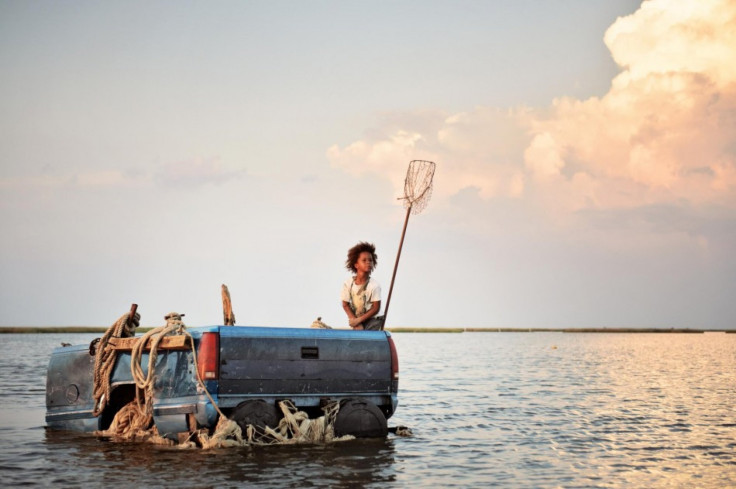 Unless you were one of the lucky few who caught this year's Sundance gem, Beasts of the Southern Wild, most movie fanatics are only getting their first look this week at director Benh Zeitlin's full length feature debut.
Fox Searchlight has unleashed the film's first trailer (via Apple), and it features a lot of screen time from Quvenzhané Wallis, the adorable little starlet who has made quite the name for herself since Sundance. (Wallis, who was only 6 years old when she filmed Beasts of the Southern Wild, has since made a short film called Boneshaker with Ghanaian filmmaker Frances Bodomo, and has been on every other director's watch list).
The whole universe depends on everything fitting together just right . . . if one piece busts, even the smallest piece, the entire universe will get busted, Wallis' character Hushpuppy says in the trailer, which showcases some of New Orleans' finest scenery.
The film tells the story of Hushpuppy's grand search for her mother after her father's health declines, and the world around her begins to crumble, literally.
When [Quvenzhané Wallis] walked into her audition, the whole film radically changed course. She just brought his quiet, moral compass and this sort of fierce sense of right and wrong and this fierce internal strength to the character that, I knew, somewhere deep down, I knew had to be there. But it took her walking into the room to bring it out. She saved us, Zeitlin told Indiewire in January, after the film took home the Sundance Grand Jury Prize (Dramatic).
Beasts of the Southern Wild is set to have its international premiere at this year's Cannes Film Festival, competing in the Un Certain Regard category, against films like 7 Days in Havana (Benecio del Toro and company), La playa (Juan Andres Arango) and Confession of a Child of the Century (Sylvie Verheyde).
Scroll down to watch the first trailer for Beasts of the Southern Wild. The film will open in limited release in the US on June 27.
© Copyright IBTimes 2023. All rights reserved.