Beautiful Brazilian Auctions Off Her Virginity For $780,000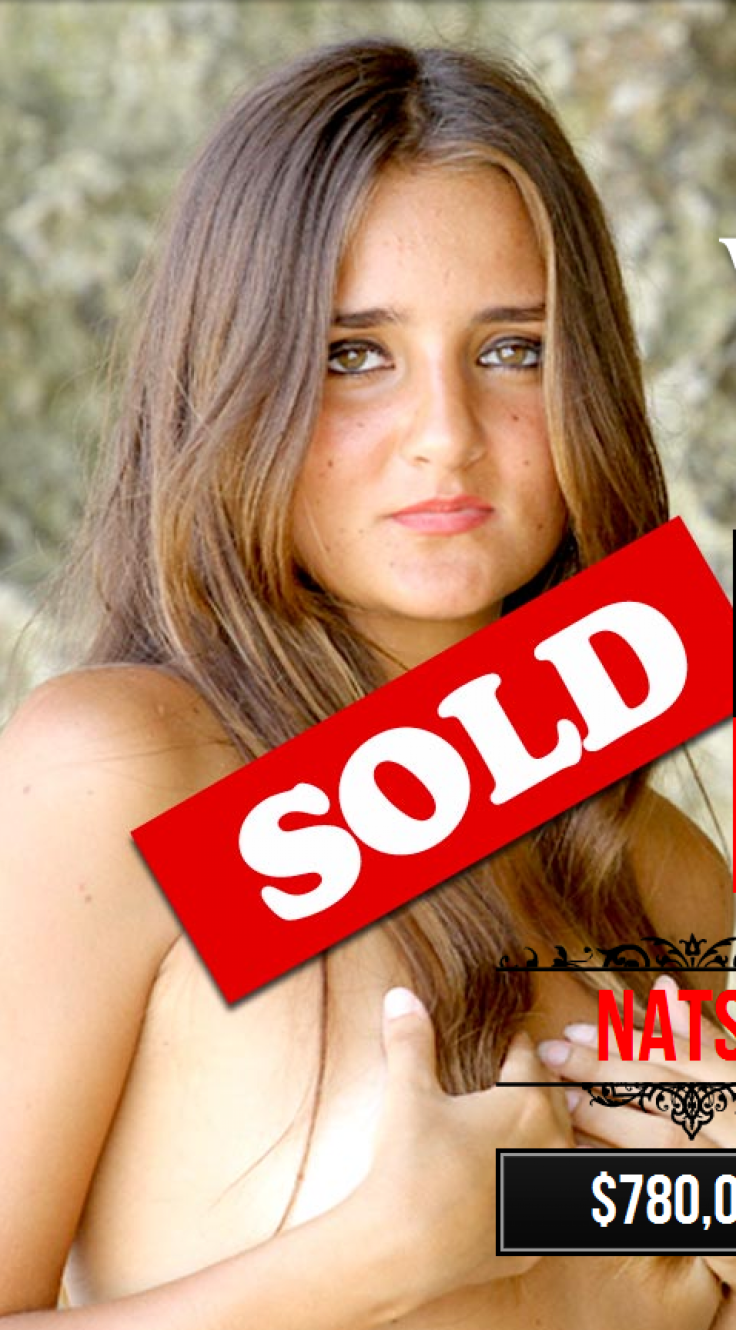 Catarina Migliorini has met her match, to the tune of $780,000.
After a back-and-forth auction between two Americans, an Indian, and a Japanese man, the 20-year-old's virginity sold for $780,000 to the Japanese buyer known as "Natsu," reports the (U.K.) Daily Mail.
The ravishing Migliorini comes from a poverty-stricken area in Brazil, which she hopes to build up and refurbish with part of the auction proceeds. Her motives, however, weren't always so altruistic.
Migliorini originally embarked on the project to promote herself and profit off of her virginity, the Huffington Post reported, a far cry from her now humanitarian claims.
Her whole experience has been followed by an Australian documentary crew working on a film titled "Virgin Wanted," where filmmaker Justin Selsey captures separate male and female subjects as they prepare to have sex for the first time. The production company first identified Migliorini two years ago when she answered an advertisement seeking virgins. Alexander, the male up for auction on the website, sold to a Brazilian woman named "Nene B." for $3,000.
Migliorini, who is considered by some as little more than a well-publicized prostitute, has adamantly stood by her self-professed business-minded motives, as well as her recently-acquired humanitarian focus.
"I saw this as a business. I have the opportunity to travel, to be part of a movie and get a bonus with it," she said. "If you only do it once in your life then you are not a prostitute, just like if you take one amazing photograph it does not automatically make you a photographer."
Migliorini's auction saw 15 bids and stiff competition at the top. Natsu's winning bid was followed by smaller bids of $740,000, $730,000, and $670,000.
As part of the documentary, Migliorini will be interviewed before and after her sexual interaction with Natsu, which will not be filmed. Natsu also retains all rights of anonymity.
Migliorini will also be examined pre-coitus by a gynecologist to verify that she is a virgin, several media reports said. Natsu must submit to an STD screening and wear a condom during his act with Migliorini.
© Copyright IBTimes 2023. All rights reserved.
FOLLOW MORE IBT NEWS ON THE BELOW CHANNELS