Bed Bugs Feast On Baby's Face At 5-Star 'Luxury' Hotel
KEY POINTS
A British woman claimed she experienced a bed bug infestation during her stay at a 5-star hotel in Mexico
She said she and her family were left with rashes and bites following the vacation
Her travel agency, TUI, claimed "no evidence of bed bugs has been found" following an investigation
A 33-year-old British woman has called out travel agency TUI after the company allegedly did nothing as she and her family experienced a suspected bed bug infestation during their stay at a 5-star hotel in Mexico.
Sarah Finch, of Swansea, Wales, booked a luxury trip to the city of Cancun as a last-minute treat for her husband and two children.
However, she said the trip left her with a severe allergic reaction and her 1-year-old daughter with bites on her face following an alleged bed bug infestation in the hotel they stayed at, The Liverpool Echo reported.
Finch claimed that she woke up to find "18 bites all over my body" after their first night at the Royalton Riviera Cancun. After speaking to other guests, she was advised to check the bed for bed bugs, which bite in clusters and lines.
"I went straight to the room, and what I found was beyond belief, the whole bed was crawling," Finch was quoted as saying by the Wales Online.
She described feeling "wheezy and dizzy all the time" as she had to take antihistamine shots to deal with her inflamed bites.
Charlotte, Finch's daughter, also had to put on medication after she suffered "multiple bites all over her hands and face," according to the report.
Charlotte's 4-year-old sister, Lily, meanwhile, "spent the holiday feeling very tearful with bites on her face and arms," Finch said.
Finch reportedly gave the luxury hotel time to organize another room for her family or to fumigate their room, but no arrangements were made. She claimed that she encountered at least 12 other guests with the same problem and that her two children slept in the hotel's reception room until a new room was found.
Finch later contacted her TUI representative and requested to be moved from the resort as her family's health was "deteriorating." But she said the manager never got in touch with her and no resolution was offered despite her making eight calls.
"I cannot express how angry I am at TUI for completely failing us. I feel completely sick and traumatized that we were in this situation, but [I am angrier] for my children," Finch said.
The Finch family had to pay £2,000 ($2,700) to move to alternative accommodation at Planet Hollywood before returning home Monday from their 10-night stay in Mexico. They reportedly planned to hot wash all the clothes they bagged and isolated to try and kill any bugs that they might have brought home with them.
TUI, for its part, later released a statement in response to the allegations.
"We were sorry to hear about the Finch family's experience. Following an initial investigation by an independent company, no evidence of bed bugs has been found, and no other similar cases have been reported," a spokesperson for the company said.
The rep continued, "We are continuing to look into the family's concerns which we will be addressing with them directly. We'd like to reassure customers that we regularly audit all of the hotels we feature in respect of health and safety, including hygiene."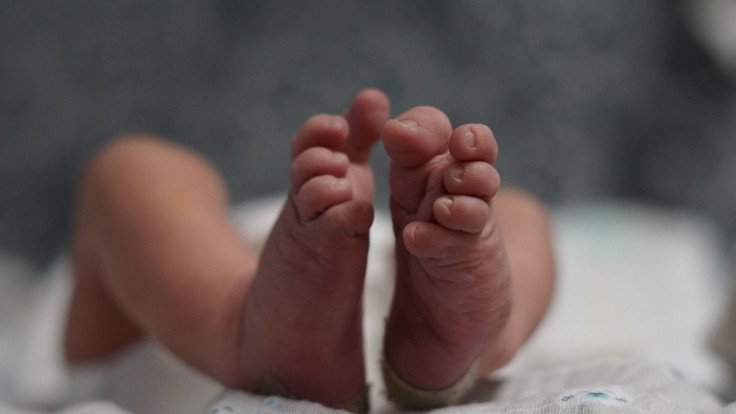 FOLLOW MORE IBT NEWS ON THE BELOW CHANNELS