Behind-The-Scenes Of Tom Holland's Casting As 'Spider-Man' Plus Stan Lee Shares His Thoughts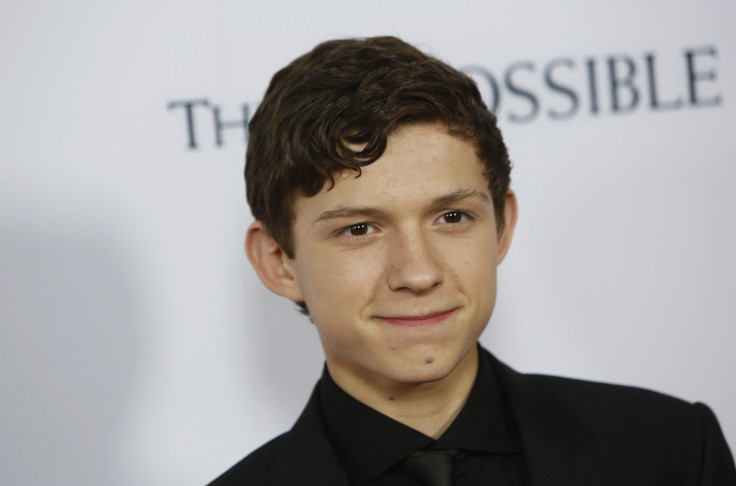 The age and height of Tom Holland may have played a role in his casting as the next Peter Parker in the "Spider-Man" reboot, according to a new report. Meanwhile, Stan Lee spoke about issues concerning the race and sexual orientation of established superhero characters.
Asa Butterfield, Charlie Rowe, Matt Lintz, Charlie Plummer and Judah Lewis were said to be the actors considered for the Peter Parker role before Holland landed it. According to a report by HeroicHollywood, Marvel and Sony may have had different approaches to choosing an actor for the role, and age may have been one of the factors.
The report notes that Plummer is 16 years old, while Lintz and Lewis are 14. The front-runners for the role, Holland and Butterfield, are 19 and 18 years old, respectively, and they auditioned for the role along with 19-year-old Rowe. One factor that may have gone against Butterfield, the report says, is that the actor talked about his audition on Reddit, but that apparently was not the reason for his losing out.
The report said Robert Downey Jr. was present at the audition process for the lead role in the reboot of "Spider-Man." The veteran actor is 5-foot 8-inches tall, and when he stood next to the 6-foot-tall Butterfield and the 5-foot-7 Holland, the latter had the advantage, since he was shorter than Downey Jr. The report emphasized that while factors like age and height were not likely big factors in the casting, Holland's height may have helped him get the part.
Meanwhile, Stan Lee, co-creator of the comic book character Peter Parker, spoke to Newsarama about race and sexual orientation of established comic book heroes. Lee said that he didn't want these attributes of established characters to change now. Talking specifically about Parker, he said that the character was originally conceived of as white, something he didn't want to change.
"It has nothing to do with being anti-gay, or anti-black, or anti-Latino, or anything like that," Lee said. He later added that the character "Black Panther" should "certainly not be Swiss." He did say that there was a place for gay superheroes in the world, but those new characters would have to be written.
Lee's final comment on the subject: "I say, 'Create new characters the way you want to.' Hell, I'll do it myself."
Jon Watts will direct the "Spider-Man" reboot. The producers have yet to reveal the film's plot and details about the characters. The movie's release date is July 28, 2017.
© Copyright IBTimes 2022. All rights reserved.
FOLLOW MORE IBT NEWS ON THE BELOW CHANNELS