Bella Thorne Offers Apologies To Sex Workers After OnlyFans Backlash
KEY POINTS
Bella Thorne issued an apology to online sex workers on OnlyFans following backlash
The actress said that she would be having a meeting with OnlyFans to discuss recent payment changes
Thorne earned a whopping $2 million on OnlyFans in less than a week
Bella Thorne has issued an apology to the community of online sex workers after receiving a lot of backlash over her decision to join OnlyFans, a content subscription platform.
The 22-year-old actress earned a whopping $2 million on the website in less than a week and faced a lot of criticisms from the sex workers who earn their livelihood by producing content on Only Fans. In a series of tweets, Thorne responded to all the backlash by saying that she joined the platform to "remove the stigma" behind sex work, the Los Angeles Times reported.
The former Disney star also claimed that she was trying to get more famous people on the website to "create more revenue" for all the content creators who are working tirelessly on the platform.
"PT1 Remove the stigma behind sex, sex work, and the negativity that surrounds the word SEX itself by bringing a mainstream face to it that's what I was trying to do, to help bring more faces to the site to create more revenue for content creators on the site," Thorne tweeted.
The "Babysitter" actress further said that she has risked her career to remove the stigma behind sex work and all the things related to it. Thorne also explained that she directed a "porn" movie because she wanted to help break stereotypes.
"I have risked my career a few times to remove the stigma behind sex work, porn, and the natural hatred people spew behind anything sex-related. I wrote and directed porn against the high brows of my peers and managers because I WANTED to help with the stigma behind sex," the star wrote on the micro-blogging platform.
The actress also revealed that she is going to have a meeting with the management of OnlyFans to discuss the payment changes that have recently been made on the platform.
"Ps. I'm meeting with only fans about the new restrictions to find out why!!! This is f***** up and I'm sorry to comment on any ideas or concerns you want to be brought up to OF!! and send me your links and a pic so I can promote you guys ," she said in the tweet.
The content creators on OnlyFans believe that Thorne's pay of $2 million is responsible for the changes.
Thorne's apology comes a few days after numerous online sex workers slammed her for earning profits through the highly popular platform.
"These celebrity users never have to face the stigma that we do. They can just profit off of platforms we have built, without enduring any of the backlashes that we have to endure," Rolling Stone quoted sex worker and writer Jessica Sage, as saying.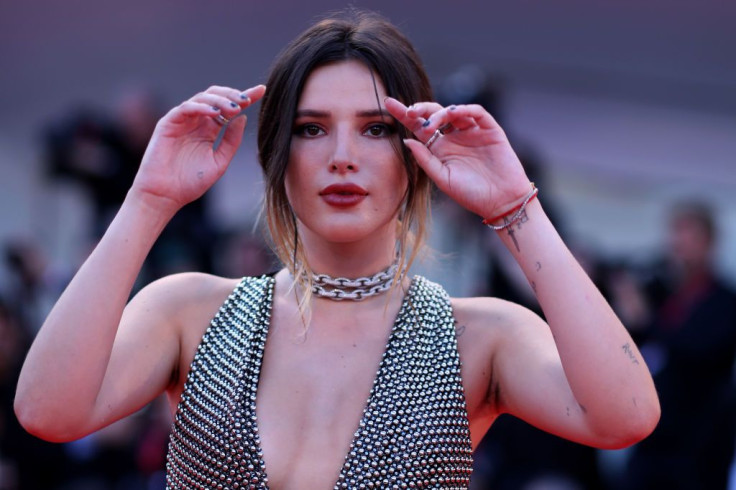 © Copyright IBTimes 2023. All rights reserved.