Ben Affleck Explains Movie Industry Hiatus, Opens Up About Rehab Stint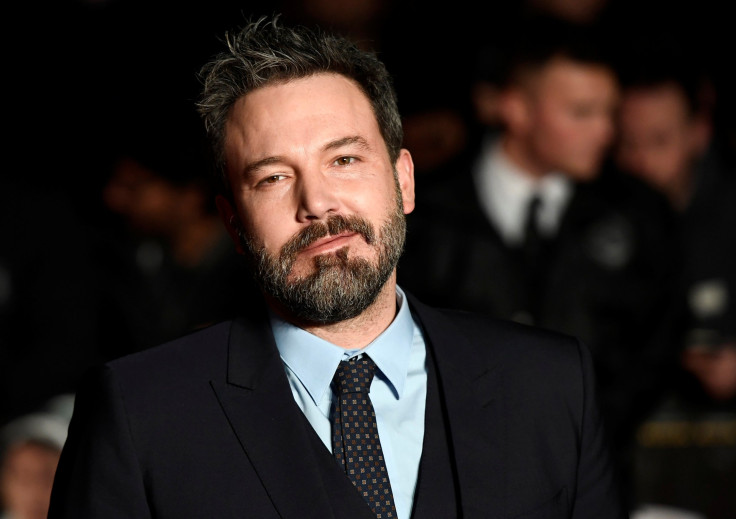 Ben Affleck recently revealed that he was in rehab for alcohol addiction.
On his Facebook page, the 44-year-old actor penned a lengthy post, where he revealed that he recently underwent treatment for his addiction. This is not the first time that Affleck went to rehab. In 2001, he also checked himself into a facility. In his post, the "Batman vs Superman: Dawn of Justice" actor talked about how he wants to be a good example to his children and to serve as a reminder that there's no shame in asking for help.
Affleck added that he's lucky to have the support of his family and friends, including his estranged wife, Jennifer Garner. Affleck and Garner announced their split in 2015 after 10 years of being married to each other. As of late, they haven't finalized their divorce.
Read: Did Ben Affleck and Jennifer Garner call off their divorce?
In an interview with The Hollywood Reporter in 2012, Affleck said that he went to rehab at the age of 29. "I went to rehab for being 29 and partying too much and not having a lot of boundaries and to clear my head and try to get some idea of who I wanted to be. It was more of a 'let me get myself straight,' before it became a rite of passage," he explained.
Meanwhile, other than his personal struggles, Affleck also made a tough decision earlier this year when he announced that he will no longer be directing "The Batman" movie. However, he will still reprise his role as Caped Crusader. While speaking with Variety, Affleck said, "Performing this role demands focus, passion and the very best performance I can give. It has become clear that I cannot do both jobs to the level they require."
"The Batman" movie is slated for release in the United States in March 2018.
© Copyright IBTimes 2023. All rights reserved.