Ben Affleck, Matt Damon's Solid Friendship: Actors Lived Together, Had joint Account
KEY POINTS
Ben Affleck and Matt Damon have a solid friendship
Ben Affleck and Matt Damon have the same interest in fimmaking and acting
Ben Affleck and Matt Damon are working on another screenplay for the movie "The Last Duel"
Ben Affleck and Matt Damon share a solid friendship.
Damon and Affleck are among the few celebrities who luckily found their closest pal in the industry. However, their relationship went far beyond the glamour of Hollywood because they have been friends even before they became popular.
According to the "The Martian" actor, he was once about to be beaten up by a bigger kid and Affleck arrived out of nowhere. Jennifer Garner's ex-husband did not only spare him from a fight, but it also cemented their friendship because he realized that the "Argo' actor was willing to put himself in a "really bad spot for me."
Affleck and Damon got closer as they defended their choice to pursue acting from their parents who weren't very supportive. The odds of success in the entertainment industry were very low, so their parents were worried but the two were determined.
Damon and Affleck encouraged each other. They even had business lunches in high school where they planned their future for acting and filmmaking. They also had a joint account to fund their pursuits.
"Ben Affleck and I actually had a joint bank account, and the bank account was money that we'd made doing local commercials and we could only use it on trips to New York to audition," Damon told CNN in 2011. "If one kid had enough for a candy bar, then the candy bar was bought and split in half — that's just the way it's been."
When they headed to college, Damon went to Harvard University while Affleck to University of Vermont. They maintained their contact and even lived together when they decided to leave school to try their luck as actors.
"Matt and I had identical interests, so whether we ended up successful or making hot dogs at Dodgers games, we knew we'd end up doing the same sort of thing. The remaining friends part was pretty consistent. We saw each other all the time, we talked on the phone all the time," Affleck told Interview magazine about his close bond with Damon.
Affleck and Damon took the Hollywood by storm with "Good Will Hunting" that gave them the Oscar for Best Original Screenplay. The two pals are working again to write another screenplay after 20 years for the movie "The Last Duel," which stars both of them. It will be directed by Ridley Scott, Collider reported.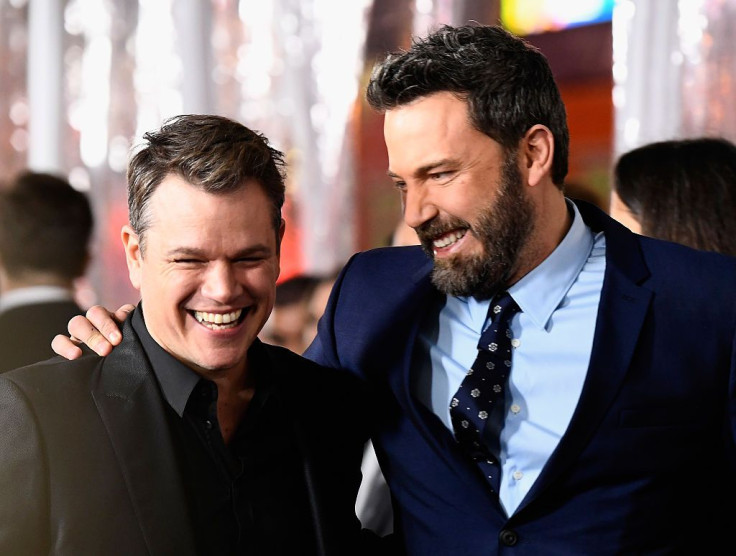 © Copyright IBTimes 2023. All rights reserved.