Ben Affleck Reveals 'Biggest Regret' Involves Ex Jennifer Garner, Opens Up About Failed Marriage
KEY POINTS
Ben Affleck opens up about excessive drinking
Ben Affleck regrets his divorce with Jennifer Garner
Jennifer Garner and Ben Affleck attend church with kids
Ben Affleck has shared his greatest regret and it has something to do with his ex-wife Jennifer Garner.
Affleck and Garner got married in 2005 and announced their separation after their 10th wedding anniversary. Their divorce was finalized three years later. However, in an interview with The New York Times, Affleck admitted that his failed marriage with the "Miracles from Heaven" star was his "biggest regret."
In the interview, the Oscar winner looked back to the days when he was still alcoholic and how it affected his relationship with Garner. He candidly shared his struggles and how his compulsive behavior and excessive drinking only made things worse for him.
"People with compulsive behavior, and I am one, have this kind of basic discomfort all the time that they're trying to make go away," Affleck said.
"You're trying to make yourself feel better with eating or drinking or sex or gambling or shopping or whatever. But that ends up making your life worse. Then you do more of it to make that discomfort go away. Then the real pain starts. It becomes a vicious cycle you can't break. That's at least what happened to me."
At present, the "Batman v Superman" actor said that he drinks relatively normal. Before, what happened was he started drinking more and more when his marriage was falling apart and it only "created more marital problems."
"The biggest regret of my life is this divorce," Affleck continued. "Shame is really toxic. There is no positive byproduct of shame. It's just stewing in a toxic, hideous feeling of low self-worth and self-loathing."
Meanwhile, Garner considered her marriage with Affleck a "real" thing and not just for the cameras. The "Peppermint" star told Vanity Fair in 2016 that when they were still together, her priority was to stay in it. Unfortunately, it didn't work.
Garner and Affleck continue to co-parent their three children: Violet, 14, Seraphina, 11, and Samuel, 7. They still go to church as a family from time to time. In December, the family of five were spotted attending a church service, but they arrived in separate vehicles.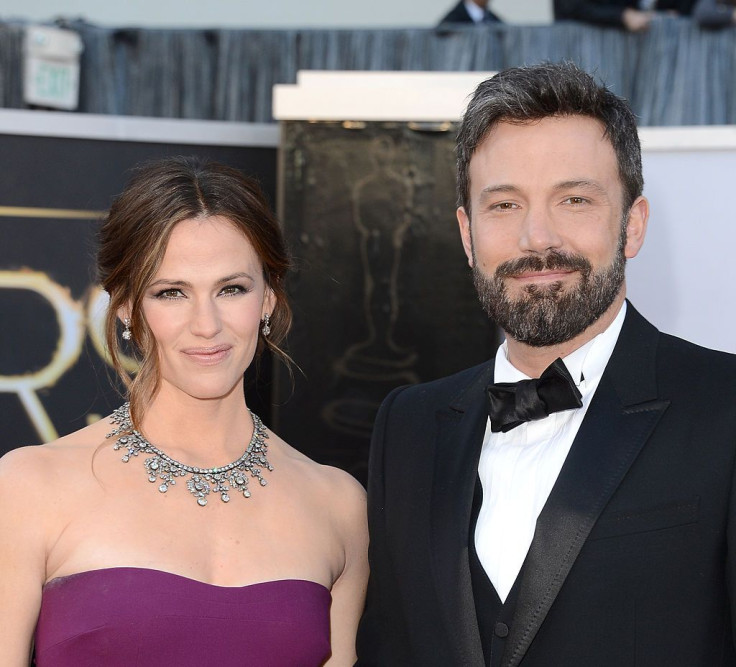 © Copyright IBTimes 2023. All rights reserved.