Ben Affleck Speaks Out After Jennifer Garner's Vanity Fair Tell-All; Says They're 'On Great Terms'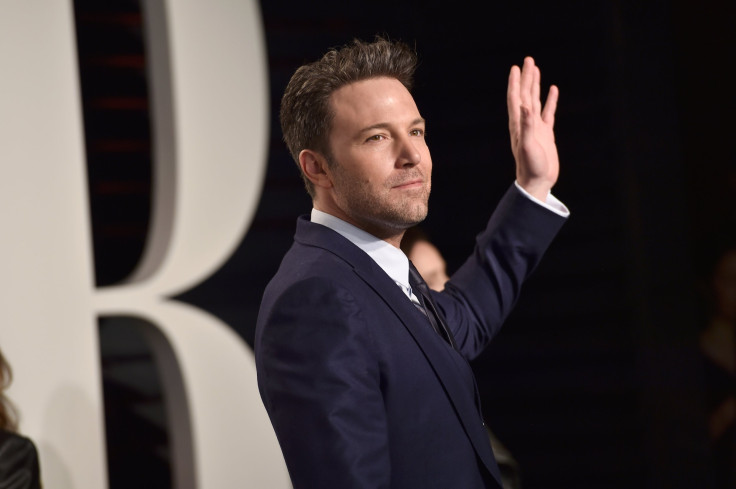 It's been eight months since Ben Affleck and Jennifer Garner announced that they were divorcing, and the "Batman v. Superman: Dawn of Justice" star is finally ready to talk about it. The father of three was asked about his estranged wife's recent comments on their split, which appeared in Vanity Fair's March 2016 issue.
Affleck, 43, told the New York Times he didn't mind that Garner, 43, opened up to the publication about their divorce. He explained that she felt it was necessary to discuss at least once so she could get out what she needed to and shut down further chatter on the subject. He explained that the only reason either of them had been silent about their split aside from their initial statement was for their kids. The California native said he feared any comments they made would live on forever "in the great miasma of junk on the internet." Still, Affleck called the mother of his children "a great person," revealing to the Times that there are no hard feelings between them. In fact, he said he'd seen her on the morning of the interview, calling their amicable relationship his new "reality."
"Jen's great. She's a great person," Affleck said. "We're on great terms. I just saw her this morning, so that's the reality that I live in."
Garner's tell-all interview with Vanity Fair was released on Feb. 26 to be included in the March 2016 issue of the popular magazine. In the sit-down with the fashion magazine she left no stone unturned, talking about her sleeping habits, her children and, of course, her divorce. She told the publication that what she and Affleck had was "real," but simply didn't work out in the end. Garner also sought the opportunity to shut down rumors that an affair with their children's nanny, Christine Ouzounian, had anything to do with their decision to go their separate ways. She told Vanity Fair that while it was "bad judgment" on Affleck's part, the nanny affair did not break up the marriage.
"Let me just tell you something," Garner said. "We had been separated for months before I ever heard about the nanny. She had nothing to do with our decision to divorce. She was not a part of the equation. Bad judgment? Yes. It's not great for your kids for [a nanny] to disappear from their lives."
Affleck's comments come amid reports that the pair are struggling with their current living arrangement. Although he and Garner are divorcing, they have decided to continue living together. On Feb. 17 sources told People magazine Garner found their living arrangement to be "emotionally draining." The insider claimed that she did not, however, want her children to be disappointed that their father wasn't around anymore.
According to TMZ, Affleck and Garner first announced their split on June 30, 2015 — one day after their 10-year anniversary. In a statement the couple said they had given a lot of thought to their decision and decided that separating was for the best. The statement went on to say that they would be moving "forward with love and friendship" and were committed to co-parenting their children as best they could.
© Copyright IBTimes 2023. All rights reserved.