Ben Armstrong Removed From YouTube Brand He Made Over Allegations Of Substance Abuse, Financial Damage To Employees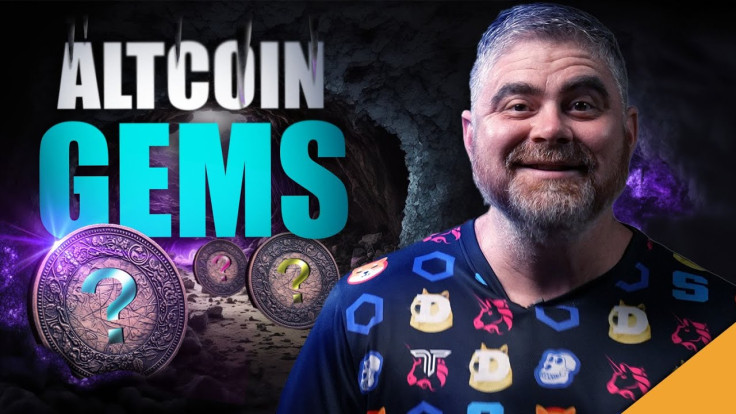 KEY POINTS
BJ Investment Holdings broke the news on BitBoy Crypto's offical X account Monday
Armstrong has remained silent since the news of his removal from the company came out
However, an X account claiming to be his spoke against the management that fired him
BJ Investment Holdings has announced that it parted ways with Ben Armstrong, the high-profile cryptocurrency influencer behind its subsidiary brand BitBoy Crypto, over allegations of substance abuse and financial damage to employees.
"Yesterday, BJ Investment Holdings, the parent company of Hit Network, took decisive legal action in removing Ben Armstrong from the company, and specifically the Bitboy Crypto brand," the company said in a statement posted as a thread on BitBoy Crypto's official X account Monday.
The company said the "difficult" decision was a "culmination of a prolonged effort to help Ben during his relapse into substance abuse as well as reconcile the emotional, physical and financial damage he has done to the employees of Hit network & the Bitboy Crypto community."
"The BitSquad deserves better and we are going to get through this together. We wish him the best and regret that it has come to this and are hopeful for the future of Bitboy Crypto," the company added.
Hit Network CEO TJ Shedd read the same statement during a YouTube livestream early Tuesday morning.
Armstrong has maintained his silence since the news of his removal from the company broke. However, an X account claiming to be his created a buzz by speaking up against the management that fired him.
"This is Ben. TJ Shedd & Justin Williams have attempted a coup at my company. Just confirming what is going around. It's true. There has been a mutiny at BitBoy Crypto & Hit Network. But it won't work. They have no leverage. Until they can clone me, I have nothing to worry about," the account said.
The news has since triggered a myriad of speculations and prompted mixed reactions from the crypto community, especially on X and YouTube.
An on-chain sleuth who uses the handle @zachXBT wondered if Armstrong's removal from the company was due to his "recent involvement with all of these sketchy meme coins or something else."
Some made fun of the incident, saying that since the influencer was already "fired from Bitboy crypto," he's "just called boy" now.
A YouTuber who uses the handle @DanoCrypo904 also made a comment about Armstrong's removal from the company by sharing what they had observed during a previous studio visit.
"Definitely not surprised by this. When I visited your studio I could feel the sentiment in there and it was bad. You are not a good leader Ben. When your people turn on you, its for a reason. I sat across a table from you and had the worst first meeting Ive ever had. You showed me not a single shred of good energy or vibes. Maybe if I had something that benefited you directly THEN maybe you'd listen. That's how you operate. For yourself," the YouTuber said.
"Disrespect, Negligence. Egocentric decision making. I think your people sensed you have way too much baggage to keep around. Especially since you keep saying you are moving out of America and going to Dubai. For what? To avoid something! Are you secretly in trouble," @DanoCrypo904 added.
Armstrong gained popularity online for his strong statements and actions, which also drew a wealth of criticism. It can be recalled that he has advocated for risky investment trading via affiliate links in the past.
In March, Armstrong was among the influencers who were named defendants in a $1 billion class-action lawsuit that alleged he promoted the crypto exchange FTX.
© Copyright IBTimes 2023. All rights reserved.