Benedict Cumberbatch Marries Sophie Hunter; Which Celebrities Attended The Wedding?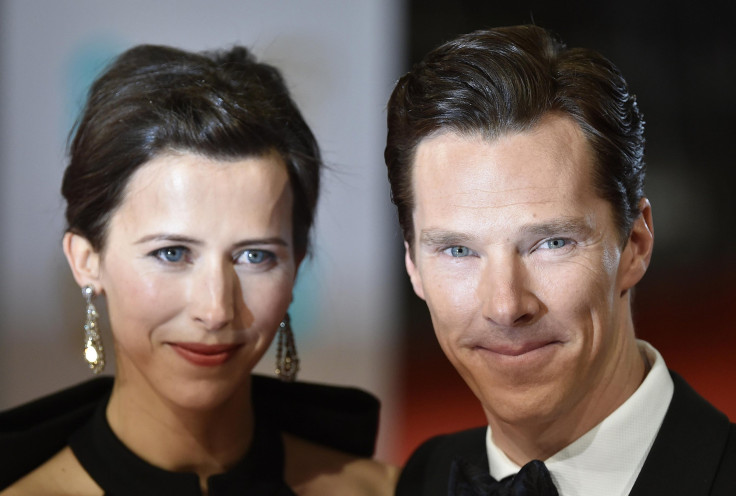 Benedict Cumberbatch, 43, has some depressed fans right now. The "Sherlock" star has married Sophie Hunter, 36. The two announced their engagement in November via a notice in the London Times. In January the couple revealed that they were expecting their first child together.
Cumberbatch and Hunter were married on Valentine's Day on the Isle of Wight in England, People reports. The small ceremony was held in St. Peter and St. Paul's Church, which holds less than 100 people. The reception was at Mottistone Manor. Though the National Trust owns the Manor, Cumberbatch's wife may have been the one with the connections to use the space. Hunter is reportedly a descendant of the first Lord Mottistone. Although the family sold it to the National Trust, they still live there as tenants.
The ceremony was small, but plenty of famous faces were there. Cumberbatch's "The Hobbit" co-star Martin Freeman, "The Imitation Game" co-star Keira Knightley and Tom Hiddleston all attended the ceremony, the Mirror reports. Andrew Scott, who plays Cumberbatch's adversary Moriarty on "Sherlock," also went to the wedding, according to People. While the ceremony was low-key, the Mirror reports that security was heavy and police were "on alert" just in case anything got out of hand.
Hunter, an actress and director, met Cumberbatch on the set of "Burlesque Fairytales," a 2009 film. It wasn't love at first sight, though. In a 2013 interview, Cumberbatch said he didn't have plans to settle down, but hoped to one day change that. "It's a wonderful thing to get married young and become a father. I used to think that I'd get married by my mid-thirties and have children. But now I think I can wait. I'm no longer in a hurry to get married," Cumberbatch told Elle Japan (via Metro).
The private couple has not announced any honeymoon plans, but it will likely involve a trip to Los Angeles. Cumberbatch's film "The Imitation Game" is nominated for several awards at the Feb. 22 Oscars.
© Copyright IBTimes 2023. All rights reserved.