Berlin Wall Tourism: Where To See Wall Pieces In The US [PHOTOS]
The Berlin Wall fell 25 years ago Sunday, and the world is taking time to recall one of the great turning points of recent history. The anniversary of its collapse is an opportunity for reflection about how far humanity has come since the days when Germany stood divided, and a visit to a piece of the fallen wall is a great way to establish a physical connection with history.
In the years since the nearly 90-mile-long Berlin Wall was torn down concrete slab by concrete slab, chunks of it have been shipped all over the world. But Americans do not have to travel overseas to view a piece of the Berlin Wall for themselves, as the U.S. has a number of Berlin Wall segments on display in cities from Miami to Seattle.
One tall hunk of the wall's thick cement rests next to the Hudson River in the shadow of the new One World Trade Center in New York City, where it has become a little-known attraction. "I notice it when I pass by here, but I just thought it was a graffiti piece or mural or something," Ronald Milanov, a Manhattanite in the finance industry, said Friday morning. "Never knew that. That's great."
The piece, which Berlin Wall artist Thierry Noir painted on one side with a cartoonish green face, was donated in November 2004 by the city of Berlin to Manhattan's Battery Park City, according to a plastic information guide affixed to the metal fence enclosing the slab.
Liz Rhoderick, an administrative assistant from Brooklyn who works in a nearby office tower, said she appreciates the installation as a historical object. "I always come out to the boardwalk on my lunch. Pretty neat that we have this here in the city," she said Friday. "I think it's really interesting. A little piece of history."
This piece of the Berlin Wall is not exactly a tourist destination, but the World Trade Center site just a stone's throw away is, and visitors to New York sometimes find themselves face-to-face with a relic they may not have expected to see in a neighborhood so full of American historical significance.
"We were just here for the [9/11] memorial and ended up over this way," Brett Lane, an English tourist visiting the city with his wife and daughter, said Friday morning. "Very impressive, I wouldn't have known this was here. Always something new in New York."
Below is a photo gallery of some of the many pieces of the Berlin Wall installed in cities across the United States:
Los Angeles: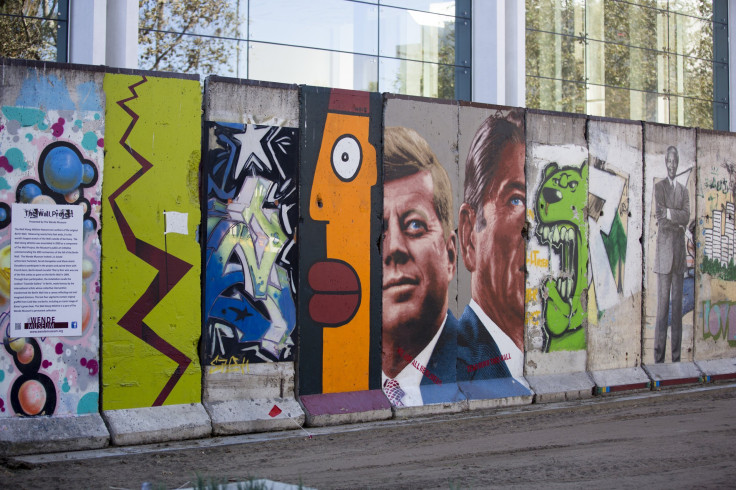 Seattle:
Culver City, California: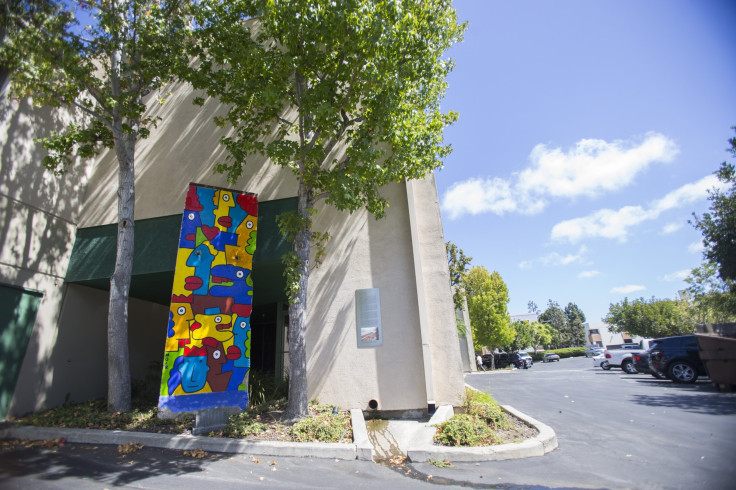 Fulton, Missouri:
Los Angeles: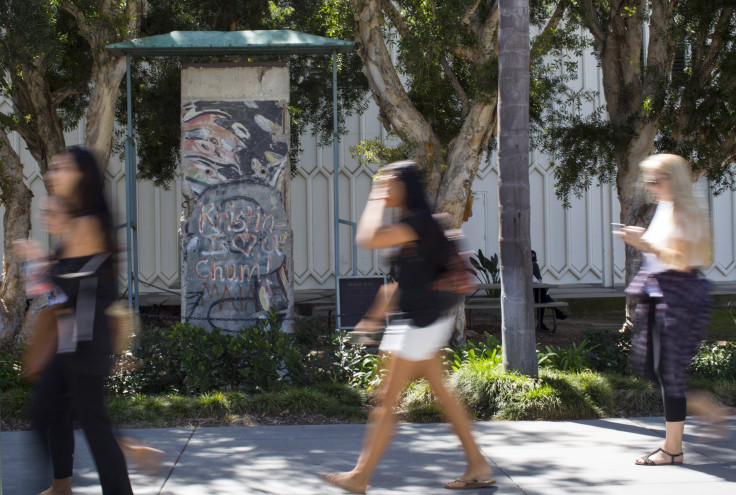 New York: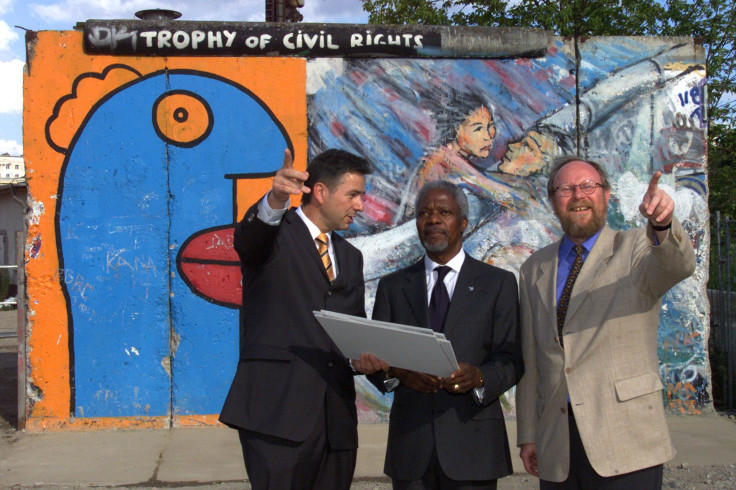 Simi Valley, California: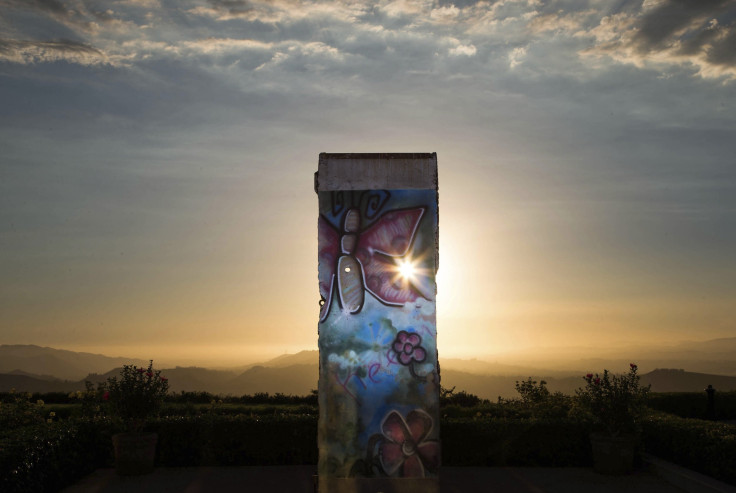 Boston: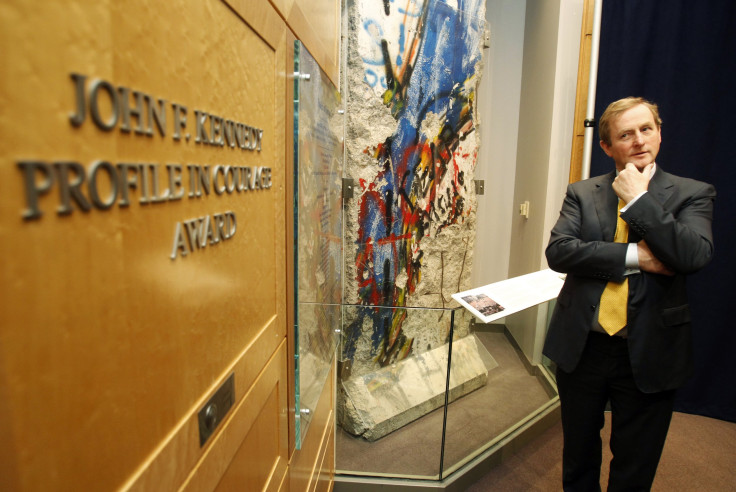 Yorba Linda, California: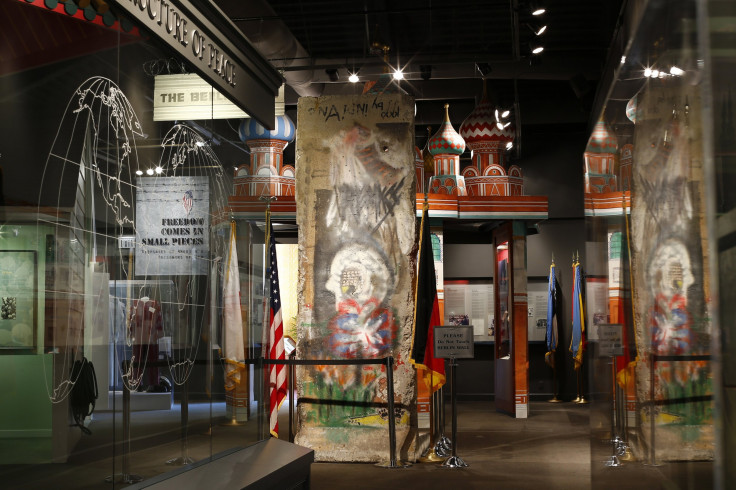 New York:
Orange, California: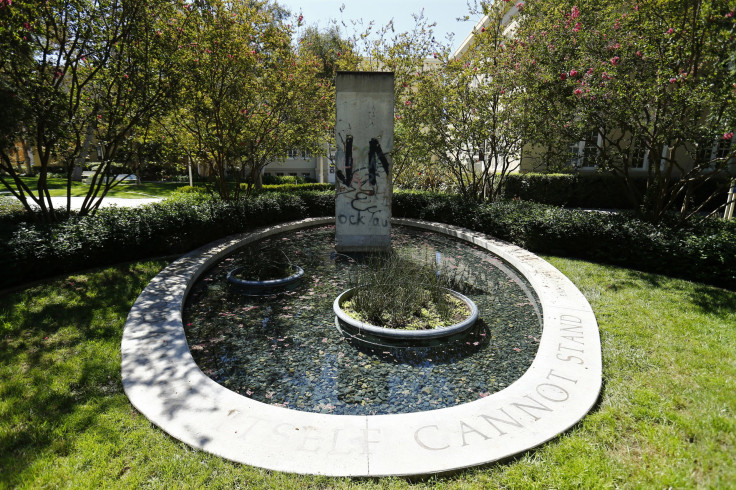 New York: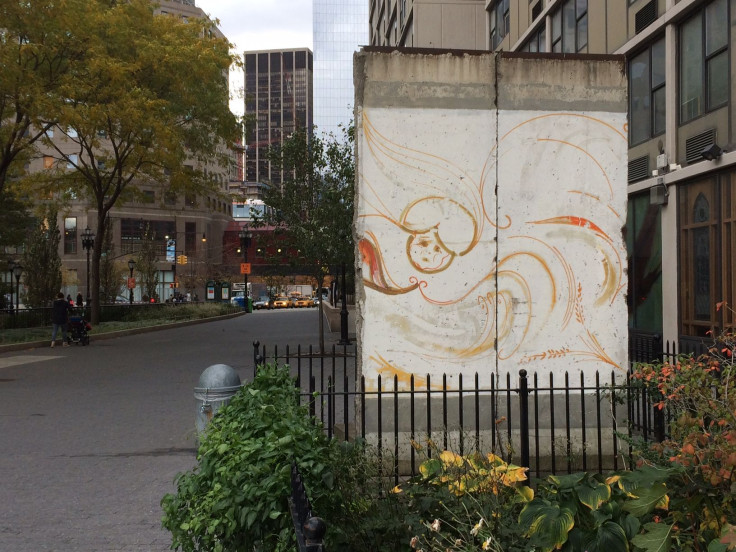 © Copyright IBTimes 2022. All rights reserved.
FOLLOW MORE IBT NEWS ON THE BELOW CHANNELS