Bernie Sanders Beats Hillary Clinton In Wisconsin Democratic Primary: Live Stream Election Night Speeches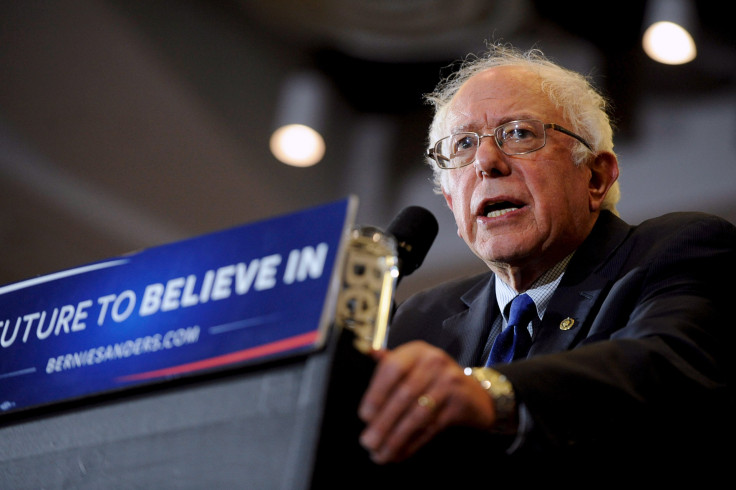 Vermont Sen. Bernie Sanders won the Wisconsin Democratic primary Tuesday night, beating former Secretary of State Hillary Clinton and extending his winning streak to six straight states, demonstrating that his opponent has real vulnerabilities.
To watch a live stream of Sanders' Wisconsin presidential primary victory speech, click here.
The candidates entered Tuesday's primary with Sanders enjoying an wide lead over Clinton in Wisconsin, perhaps the result of Sanders' liberal spending in the state. As of Tuesday, Sanders' campaign had spent about $2.4 million in advertisements statewide. Conversely, Clinton spent a relatively modest $931,000, NBC News reported.
Clinton appeared resigned to defeat in Wisconsin, apparently resting assured that a Sanders win there wouldn't pose much of a threat to her ability to clinch the Democratic nomination for president.
"I don't think he can narrow the gap materially in pledged delegates in Wisconsin," Joel Benenson, the former secretary of state's strategist and main pollster, told MSNBC.
Sanders' domination in ad spending had apparently paid off at least in one category: online searches. According to Google Trends, Sanders had captured 70 percent of Google searches, compared to Clinton's 30 percent.
Still, prior to the Wisconsin primary, Clinton was enjoying a significant lead among delegates, with 1,712 to Sanders' 1,011. Of that number, Clinton had 1,243 pledged delegates and 469 superdelegates, compared to Sanders' 980 pledged delegates and 31 superdelegates.
Both candidates moved on from Wisconsin as voting got underway Tuesday morning, with Sanders stumping in Wyoming and Clinton returning to her adopted home state of New York, each focusing on the primaries coming up in those respective states.
© Copyright IBTimes 2023. All rights reserved.