Bernie Sanders' Campaign Suspends 2 Aides Over Clinton Data Breach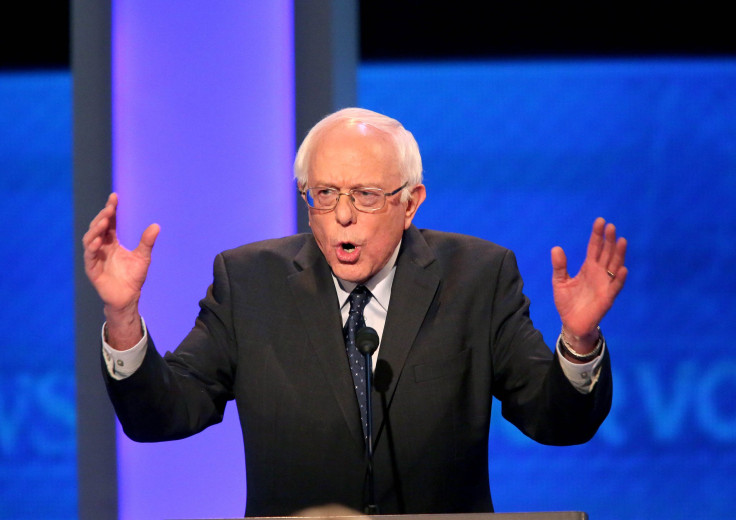 U.S. presidential candidate Bernie Sanders apologized to Hillary Clinton at Democrats' third debate Saturday after Sanders' campaign aides gained access to Clinton's voter data through a technical glitch. Sanders' campaign said it had suspended two aides over the matter Saturday.
The glitch occurred Wednesday during routine update for a software used by Democrats to compile voter lists. One campaign is not allowed to see another's data, but for a short period Wednesday, the firewalls were dropped while NGP VAN, the vendor that controls the 50-state voter file for the party committee, was adjusting a patch on the system.
While Sanders' campaign earlier said that the breach was the work of a low level staff member, it later emerged that the campaign's national data director, Josh Uretsky, was involved along with at least three other aides in exploiting the temporary loophole. Uretsky was fired and the Democratic National Party (DNC), which provides the software to all its campaigns, blocked Sanders organization from using the voter database, a move that met with loud protests from Sanders' campaign members.
The campaign took the extraordinary step of suing the DNC committee to regain its access to the voter file. Late Friday night, the party agreed to restore the campaign's access. The grudging settlement saw both sides asserting the other had backed down.
"The Sanders campaign has now complied with the DNC's request," said Democratic chair Debbie Wasserman Schultz in a statement, according to Bloomberg. Meanwhile, Sanders campaign manager, Jeff Weaver, said, "We are extremely pleased that the DNC has reversed its outrageous decision."
According to a timeline of the entire episode, posted by Democratic Party's chief Amy Dacey, Uretsky and three other aides were seen making more than 25 targeted searches of Clinton's voter data. Dacey's account also details attempts by one of the aides to delete records to hide his tracks, contradicting Uretsky's earlier claim that he was trying to establish proof of a data breach, not to peek into the Clinton campaign.
© Copyright IBTimes 2023. All rights reserved.